Map Name:
WGSpace 1 (Astro Core)
Author:
William Gee
Released:
18th October 2002
Rating:
95
Review by Kim Robinson on 7th March 2008
No doubt about it, this is one of the very best space maps out there - with plenty of puzzles, surprises and wonderful spritework to keep every Duker entertained. Action scenes are incredible with plenty of replay value - my only qualm being the slight lack of ammo powerups =). All in all a great level!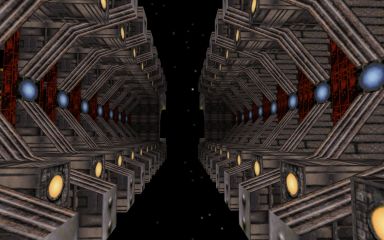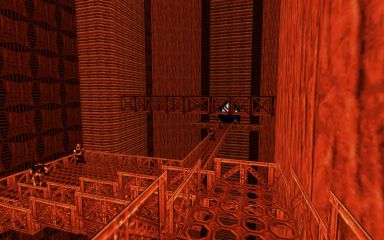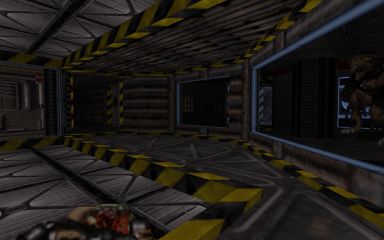 Gameplay Type: SP
Requires: Duke Nukem 3D v1.3d
Filesize: 91.93 KB
Level includes: multiple difficulty settings

Download: WGSpace 1 (Astro Core) (542)
Other releases by William Gee: AlienX, Future Matrix, Labrenth2, Lord of the Secrets, WG-Old1, WG-Old2, WGAlien, WGCity, WGCityDM, WGCityDM2, WGDM1, WGDM2, WGDM3, WGDM4v2, WGDM7, WGDM8, WGDoom1, WGRealms, WGSecretV5, WGSpace 2 (Alien Resurrection), WGSpace 3 (Ice Moon), WGSpace 4, WGSpace Episode, WGTeams2, WW2
Know of any other maps from this author? Let us know
Mapping template:


======================================================================
Title                 : wgspace1.map / Astro core.
Author                : WILLIAM GEE
E-mail                : GEEWILLYWIZZ[at]HOTMAIL.COM
Web Page              : WWW.GEOCITIES.COM/DUKELORD3000

Description           : (SP Space Level) 
Earth forces have found an abundant sorce of nuclear material hidden insied
a Asteroide orbiting earth. A base was set up and mineing was started.
The Alien scum has suceeded in finding out this peace of information
and have stollen the base.

You have been chosen to go and secure the base and all
nuclier materials. 
good luck.




Additional Credits to : 

                          
======================================================================

* Play Information *

Episode and Level #   : matrix2 / level 1
Single Player         : YES! 
DukeMatch Level       : no!
Difficulty Settings   : yes!

* Construction *

Base                  : 
Editor(s) used        : Build
Known Bugs            : None (If there is, hit me, with your message)

This was compleated 4:30pm 18 0ctober 2002 :P
Took 2 months to build


* Where to get this MAP file *

We're here...WWW.GEOCITIES.COM/DUKELORD3000
aslo find many other maps by me.


							
Top of the page