Map Name:
Demolition Plant
Author:
Henri K (RazorZ)
Released:
23rd January 2010
Rating:
92
Review by Forge on 24th January 2010
Demolition Plant, circa 23rd January 2010, by Henri K (RazorZ)
The follow up map to Resistance Rocks. The author presents us with another map that combines a high tech base with natural caverns and canyons settings. The game plays similar to the first as in Duke starts out with the minimal of armament, there's several paths to choose from, and weapons, ammunition, and health are initially scarce. All the routes are guarded by aliens, one has more health, the other more ammo and weapons. Going soley one direction you'll soon find yourself without bullets to fight, the other you'll be struggling to stay alive. This pretty much sets the theme of the map where the player must bounce back and forth to keep their assets balanced. As with the first map, the layout is ingeniously set up to where you can get back to earlier parts of the map through "shortcuts" to collect the gear you'll need to continue the fight. The majority of the health and ammunition are lumped in critical areas, and the key to reaching the end is remembering where those areas are and how to get back to them when you start running low on something. The layout is much improved over the last map and getting lost is not much of a problem. While the architecture is simple, the combination of textures and shading are striking enough to immerse the player into the game. There are only a few minor flaws that effect the game play. The yellow locked elevator has a few passengers on it and is on an express trip to nowhere. It goes up non-stop and you have to let it pass by then make it go down and jump in before it passes by your floor again. It's not too much of a problem, but you have to crowd in with a few unpleasant aliens that don't like to share, so you may take a beat down if you don't dispatch them quickly. The other flaw is minor and has to do with a pointless crack in the wall near the exit. Why would you want a shortcut back to an earlier part of the map when you're standing in front of the Nuke button? Overall it's a well balanced map with an "old school" style.
Texturing/Lighting-Shading: 9/10 Sprite Work/Detailing:8/10 Ambiance: 10/10 Architecture/Design: 18/20 Layout: 19/20 Gameplay/Difficulty: 28/30 Overall: 92/100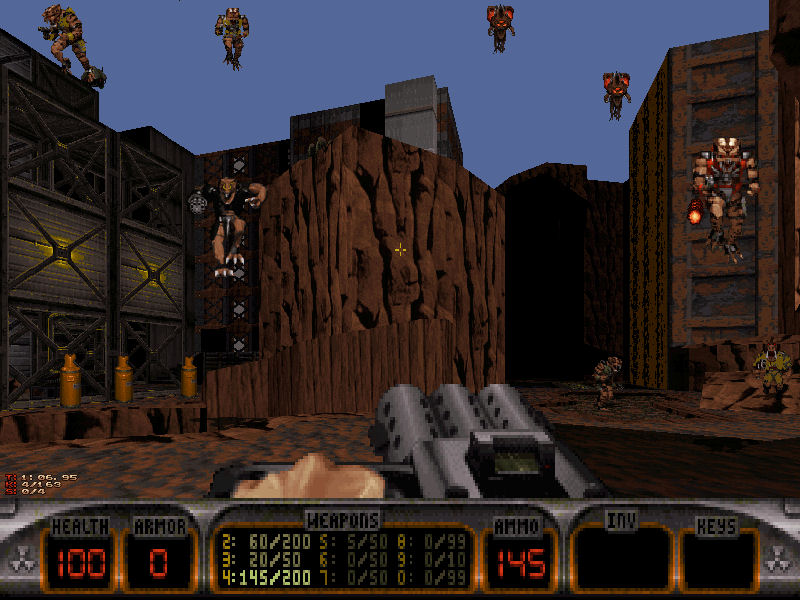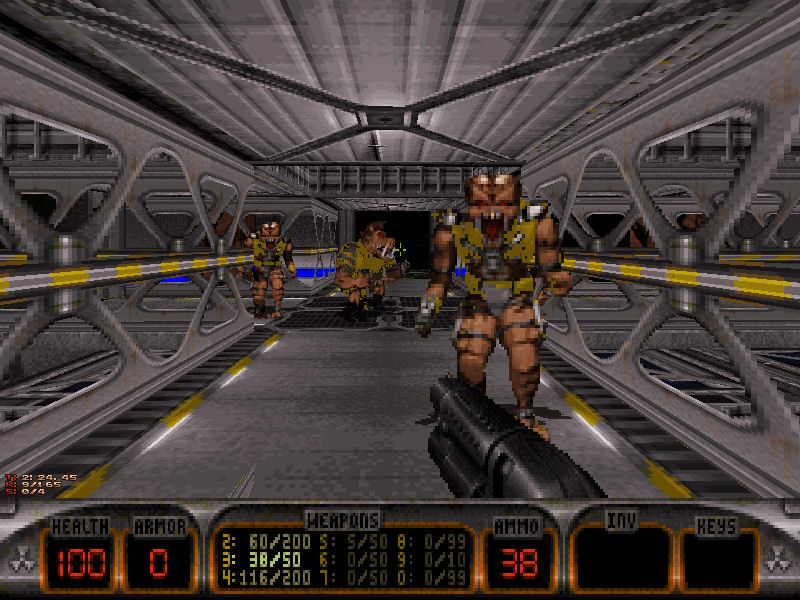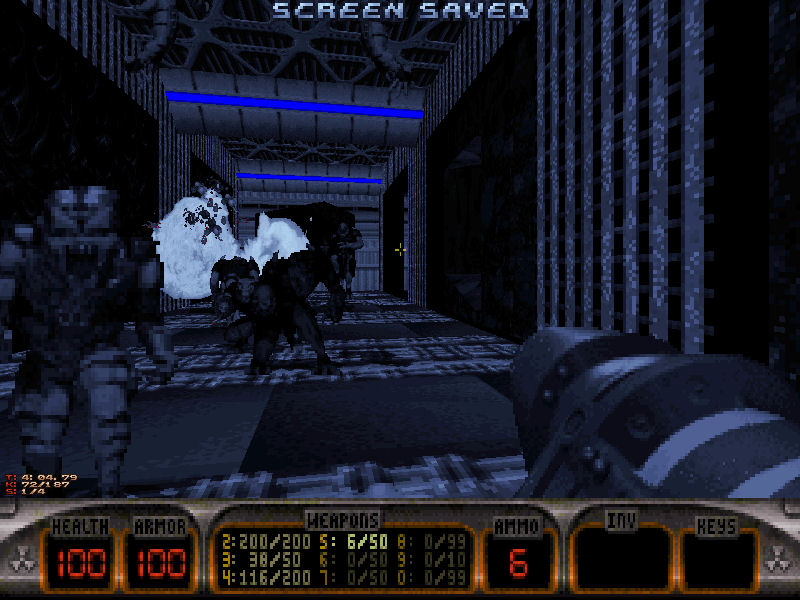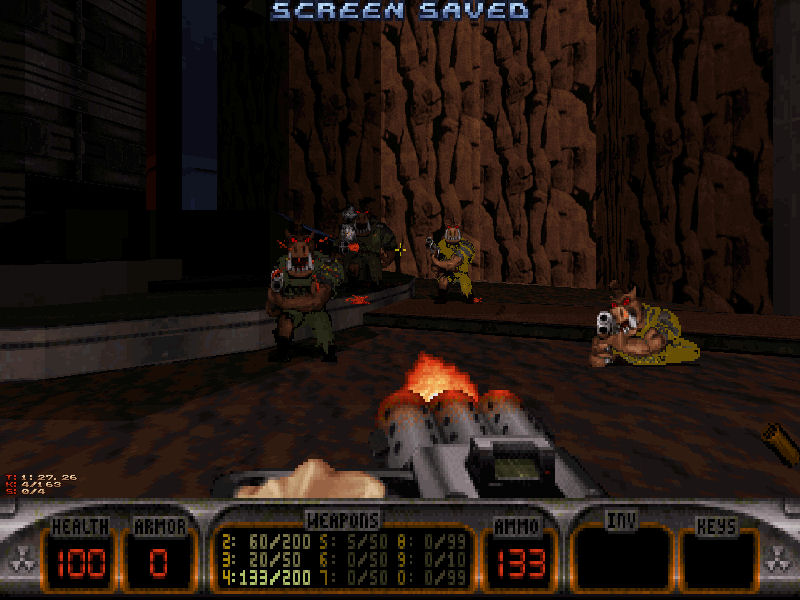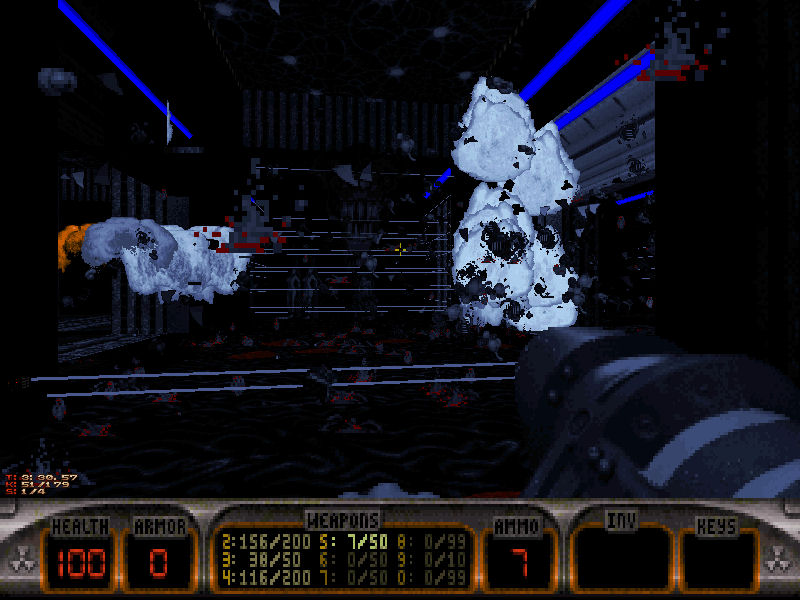 Gameplay Type: SP
Requires: Duke Nukem 3D v1.4+ and JonoF/EDuke32
Filesize: 125.11 KB
Level includes: multiple difficulty settings

Download: Demolition Plant (517)
Other releases by Henri K (RazorZ): Mincer City, Resistance Rocks
Know of any other maps from this author? Let us know
Mapping template:


                Duke Nukem 3D - Map Authoring Information
===========================================================================
BASIC INFORMATION
===========================================================================
Title               :  Demolition Plant (second level of Rendezvous episode)
Filename(s)         :  REZ2.MAP and REZL1.TXT
Author              :  Henri K, alias RazorZ
Email Address       :  builder.henry[at]hotmail.com
Misc. Author Info   :  -
Description         :  Duke has been sent to stop aliens from
		       ruining the Hydro Fusion Sub Station apart
		       somewhere in Nevada. After this Duke finds
		       himself in Demolition Plant, before known as
		       Modern World Building Site. It seems to like
		       those aliens canīt stop going on with their
		       plans so Duke has to kick some tough alien arse,
		       and find out what kind of evil plans are waiting
		       for him...
                       
Important Note      :  This map cannot be used as a basis of a
                       new level.

Additional Credits  :  Duke3D Team
                    :  Beta testing by Janne.
===========================================================================
HOW TO INSTALL
===========================================================================
You need            :  Duke Nukem 3D - Atomic Edition/Plutonium Pak 1.4+,
		       Eduke32 (recommended) and the previous installation
		       of the episode, Resistance Rocks.
How to install      :  After downloading the zip file, unzip the content
                       into your Duke Nukem 3D directory. Then launch
                       the game using REZ.bat file and you can play it.

===========================================================================
MORE INFORMATION
===========================================================================
Episode and Level # :  Rendezvous, Level 2
Single Player       :  Yes
Cooperative Play    :  No
DukeMatch  Level    :  No
Difficulty Settings :  Yes
New Sound           :  No
New Music           :  No
New Art             :  No
New Mods            :  No

* Construction *    :  New level from scratch
Build Engine Used   :  Mapster32
Known Bugs          :  Some sectors bugs at times, but
		       they do not matter gameplay.

=================================================================
This map is made by user of Duke Nukem 3D 
and it is not supported by 3D Realms.
=================================================================

							
Top of the page