Map Name:
Project Zero
Author:
Spiker
Released:
5th August 2008
Rating:
99
Review by Forge on 29th August 2008
The aliens have taken over a base located under a mansion. Inside the base a new weapon is being developed and it's up to Duke to retrieve it at all costs.
This map requires Duke Plus 1.8 or later and takes full advantage of many of its features; icy floors, stronger enemy, mantling, elevators that stop at multiple floors, picking up objects, bots, and more.
A fantastic looking map with an excellent design. The detailing, architecture, and sprite work are excellent as well as the shading and texture work. Spiker took extra care while creating this map; the atmosphere both insde and outside the mansion and in the base corridors and rooms below brings the game to life. You'll enjoy what you see as you pass by the outdoor pool, the bar, the back yard behind the mansion, and the many different rooms and tunnels under the mansion.
It's not all just eye candy either; it's an excellent play as well. The aliens are very strategically placed and you can expect some good knock down fire fights. You start out well armed and there's ammunition a'plenty to keep up the gun battles and just when you think your about down for the count you're likely to find another stash of bullets and health to keep you right on going. There are some nice puzzles to solve and a few traps to keep you on your toes, but nothing that came across as frustingly difficult. There might also be one fire fight you might want to avoid while relaxing on the multiple floor elevator, unless you have a hard core death wish. But I'll leave that for you to find out.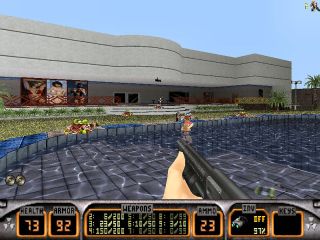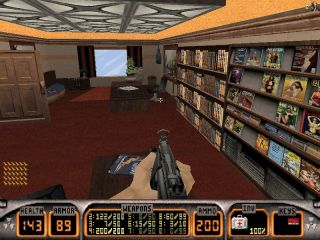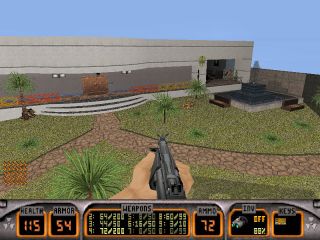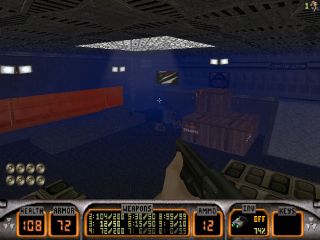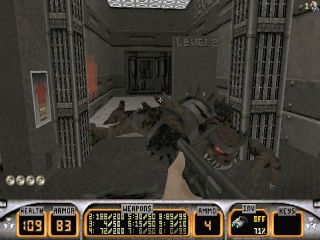 Gameplay Type: SP
Requires: Duke Nukem 3D v1.3d and JonoF/EDuke32
Filesize: 167.59 KB
Level includes: new music, multiple difficulty settings

Download: Project Zero (2831)
Know of any other maps from this author? Let us know
Mapping template:


======================================================================
THIS LEVEL IS NEITHER MADE BY OR SUPPORTED BY 3D REALMS.

Title                 : Project Zero
Author                : Spiker
E-mail                : spiker[at]vp.pl

Description           : Mission-type map designed for Duke Plus 1.8

Additional Credits To : DeeperThought for creating Duke Plus, Gambini and Mikko Sandt
for play testing.
                          
======================================================================

* Play Information *


- Single Player
- Difficulty settings implemented
- Plutonium Pak Required
- Requires Duke Plus 1.8 or later.
- Map designed for polymost, play with HRP if possible for better effects.

=====================================================================

* Construction *

Base                   : New level from scratch
Level Editor(s) Used   : Mapster32
Construction Time      : Few months
Known Bugs/Problems    : Nothing severe

=====================================================================


Important Notes        : To run the map select it from the user map menu.

======================================================================

							
Top of the page