Map Name:
Lord of the Secrets
Author:
William Gee
Released:
19th March 2002
Rating:
86
Review by Kim Robinson on 7th March 2008
A nicely laid out Dukematch level with all the neat stuff you'd expect - design, layout and weapon placements are ideal for fast paced dukematching if you've got a spare minute or two. Nothing much more to say really, Gee's later WGDMx maps are considerable improvements but this one's still a goodie.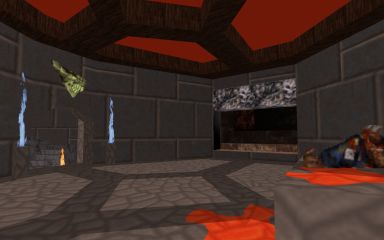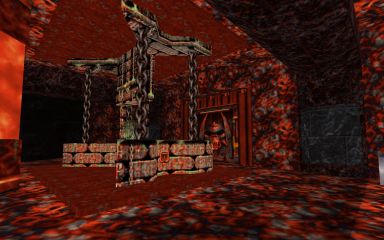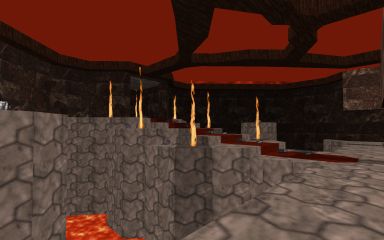 Gameplay Type: DM
Requires: Duke Nukem 3D v1.3d
Filesize: 42.71 KB

Download: Lord of the Secrets (236)
Other releases by William Gee: AlienX, Future Matrix, Labrenth2, WG-Old1, WG-Old2, WGAlien, WGCity, WGCityDM, WGCityDM2, WGDM1, WGDM2, WGDM3, WGDM4v2, WGDM7, WGDM8, WGDoom1, WGRealms, WGSecretV5, WGSpace 1 (Astro Core), WGSpace 2 (Alien Resurrection), WGSpace 3 (Ice Moon), WGSpace 4, WGSpace Episode, WGTeams2, WW2
Know of any other maps from this author? Let us know
Mapping template:


======================================================================
Title                 : LORD OF THE SECRETS
Author                : WILLIAM GEE
E-mail                : GEEWILLYWIZZ[at]HOTMAIL.COM
Web Page              : MY ARTIST PAGE = WWW.GEOCITES.COM/WILLGEEART

Description           : DUKEMATCH MAP! AWSOME FUN U HAVE NEVER HAD YOUR 
HART PUMPING LIKE U WILL IN THIS FAST PASSED DUKEMATCH! LOTS OF SECRETS
AND PLACES TO BLOW YOUR OPONENT TO PEICES :) "WITH EXPLOSIONS" CONTROLL
 THE SECRETS AND OVERKILL!!!!!! 
 NO WATER OR MONSTERS.    "PLAY IT ITS AWSOME"


Additional Credits to : 

                          
======================================================================

* Play Information *

Episode and Level #   : User Level
Single Player         : NO! 
DukeMatch Level       : YES!
Difficulty Settings   : 

* Construction *

Base                  : 
Editor(s) used        : Build
Known Bugs            : None (If there is, hit me, with your message)

* Where to get this MAP file *

We're here...


							
Top of the page