Map Name:
Xenium
Author:
Frode Waksvik (Puritan)
Released:
5th June 2004
Rating:
90
Review by Kim Robinson on 1st August 2007
Another new one from Frode, Xenium lightly crosses urban with industrial to create something which not only looks good but which plays smoother than guacamole. Design is top notch in some areas (the launch bay for example) but some of the streets are a little underdetailed which detracts from the visual appeal. Puzzles, as to be expected from Frode, are of high quality. There's one or two buttons which are rather well hidden so be on the look-out. A lot of fun to be had with this one!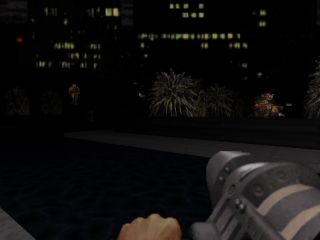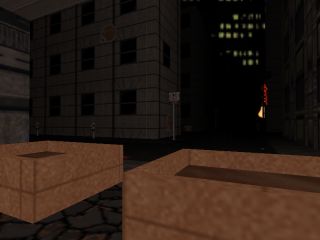 Gameplay Type: SP
Requires: Duke Nukem 3D v1.4+
Filesize: 72.01 KB

Download: Xenium (384)
Other releases by Frode Waksvik (Puritan): Abandon, Ablaze, Afterglow: A New World Rising, Afterglow; The Scent, Bruise Mining Company, Neutron Base: The Arrival, Nostromo, QMC: Puritan, Subworld, Ulysses, Unaided Mission, Undesirable Elements, Uranus, Vermin Clearance II, Yesworld, Yesworld: 2nd Edition
Know of any other maps from this author? Let us know
Mapping template:


======================================================================
THIS LEVEL IS NEITHER MADE BY OR SUPPORTED BY 3D REALMS.

Title                 : Xenium
Filename              : Xenium.zip
Author                : Frode "Warlord" Waksvik
E-mail                : 
Web Page              : 
Misc. Author Info     : 
Other Levels          : Abandon,Subworld,Uranus,Yesworld and more to come!

Description           : Kind of citymood with some industrial elements.
Additional Credits To : Not this time.
                       
                          
======================================================================

* Play Information *

Episode and Level #    : Not sure.
Single Player          : Yes
DukeMatch 2-8 Player   : No
Cooperative 2-8 Player : No
Difficulty Settings    : Not implemented
Plutonium Pak Required : Yes
New Art                :No
New Music              : No
New Sound Effects      : No
New .CON Files         : No
Demos Replaced         : No

=====================================================================

* Construction *

Base                   : New level from scratch/Modified (Map name)
Level Editor(s) Used   : BUILD
Art Editor(s) Used     : None
Construction Time      : Couple of weeks and with inspiration from
			 www.Bur.st
Known Bugs/Problems    : Don`t hope so.

=====================================================================

*Important Information*

Installation           : 

Important Notes        :This level is hard to get passed.Please don`t
			give up! 
======================================================================

							
Top of the page