Map Name:
Abandon
Author:
Frode Waksvik (Puritan)
Released:
4th April 2004
Rating:
80
Review by Kim Robinson on 1st August 2007
One monster of a level with plenty of puzzles to keep you thinking, Abandon will take you at least half an hour the first time around. Attention to detail is minimal to medium, with most of the emphasis on gameplay (although there's some damn nice effects like the four-way elevator and the explosions). Ammo to monster ratio is quite low so you'll have to use it sparingly (especially for the fight at the end), but at least constant action is assured. Keep a clear mind while playing this one!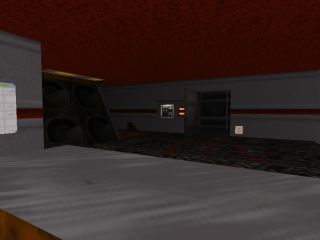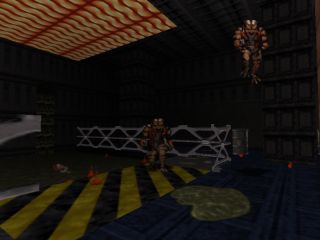 Gameplay Type: SP
Requires: Duke Nukem 3D v1.4+
Filesize: 606.51 KB
Level includes: new ART

Download: Abandon (349)
Other releases by Frode Waksvik (Puritan): Ablaze, Afterglow: A New World Rising, Afterglow; The Scent, Bruise Mining Company, Neutron Base: The Arrival, Nostromo, QMC: Puritan, Subworld, Ulysses, Unaided Mission, Undesirable Elements, Uranus, Vermin Clearance II, Xenium, Yesworld, Yesworld: 2nd Edition
Know of any other maps from this author? Let us know
Mapping template:


======================================================================
THIS LEVEL IS NEITHER MADE BY OR SUPPORTED BY 3D REALMS.

Title                 : Abandon
Filename              : Abandon:zip
Author                : Warlord
E-mail                : Your e-mail address
Web Page              : Your URL, if you have one
Misc. Author Info     : Anything you'd like people to know about you
Other Levels          : Yesworld
Description           : 

Additional Credits To : Once again thanks to Semicharm for his multi_
                        level elevators.
                        Also thanks to www:Bur.st for one of the best
                        Duke sites on the web.
                        
                          
======================================================================

* Play Information *

Episode and Level #    : What your level replaces (usually E1L1)
Single Player          : Yes
DukeMatch 2-8 Player   : No
Cooperative 2-8 Player : No
Difficulty Settings    : Not implemented
Plutonium Pak Required : Yes
New Art                : No
New Music              : No
New Sound Effects      : No
New .CON Files         : No
Demos Replaced         : No

=====================================================================

* Construction *

Base                   : New level from scratch/Modified (Map name)
Level Editor(s) Used   : BUILD
Art Editor(s) Used     : None
Construction Time      : Couple of weeks
Known Bugs/Problems    : 

=====================================================================

*Important Information*

Installation           : Any special installation instructions should
                         go here.  If there are none, leave blank.

Important Notes        : Anything you feel the public should know

======================================================================

							
Top of the page