Map Name:
Bruise Mining Company
Author:
Frode Waksvik (Puritan)
Released:
21st June 2004
Rating:
91
Review by Kim Robinson on 1st August 2007
The sequel to Ablaze, Bruise Mining Company is another fast paced romp through alien infested installation. This time they've taken over a uranium mining operation and as usual it's your job to flush 'em out. Design is for the most part top-notch, there's a good balance between the length of the level and the amount of detail. Puzzles are well thought-out, as is the trademark of Frode's maps you'll have to think as well as fight your way through. An interesting one, take a gander!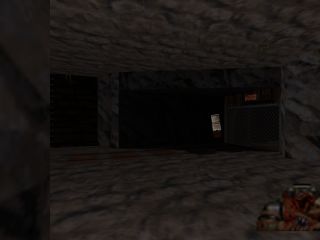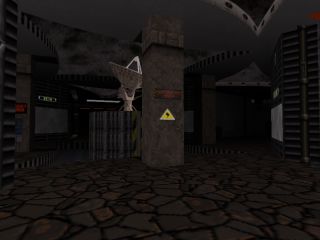 Gameplay Type: SP
Requires: Duke Nukem 3D v1.4+
Filesize: 120.39 KB
Level includes: new CON code

Download: Bruise Mining Company (383)
Other releases by Frode Waksvik (Puritan): Abandon, Ablaze, Afterglow: A New World Rising, Afterglow; The Scent, Neutron Base: The Arrival, Nostromo, QMC: Puritan, Subworld, Ulysses, Unaided Mission, Undesirable Elements, Uranus, Vermin Clearance II, Xenium, Yesworld, Yesworld: 2nd Edition
Know of any other maps from this author? Let us know
Mapping template:


======================================================================
THIS LEVEL IS NEITHER MADE BY OR SUPPORTED BY 3D REALMS.

Title                 : Bruise Mining Company
Filename              : Bruise.zip
Author                : Frode "warlord" Waksvik
E-mail                : 
Web Page              : 
Misc. Author Info     : 
Other Levels          : Abandon,Ablaze,Subworld,Yesworld,Uranus,Xenium

Description           : This one starts where Ablaze ends. Those alien bastards
			have overtaken an abandoned Uraniummine. From that mine
			they`re building communication units. Please make sure
			that they wont be able to transmit back to their own
			galaxy.

Additional Credits To : My brother for testing and troubleshooting.
			I would very much like to thank all of you
			fellow Dukers that actually spend some of your
			time playing my levels.
			  Also thanks to other good mappers for giving
			me the inspiration to be even better.
			  And of course to www.Bur.st the DN-Repository
			for inspiration,good map sites,buildtutorials.
                          
======================================================================

* Play Information *

Episode and Level #    : Whatever
Single Player          : Yes
DukeMatch 2-8 Player   : No
Cooperative 2-8 Player : No
Difficulty Settings    : Not implemented
Plutonium Pak Required : Yes
New Art                : No
New Music              :No
New Sound Effects      : No
New .CON Files         : Yes
Demos Replaced         : No

=====================================================================

* Construction *

Base                   : New level from scratch/Modified (Map name)
Level Editor(s) Used   : BUILD
Art Editor(s) Used     : None/Editart
Construction Time      : As usual, a week or two.
Known Bugs/Problems    : Some sprites occasionally disappears.

=====================================================================

*Important Information*

Installation           : You know how to do this.

Important Notes        : It`s important that you are using the new
			 con.files. If not the level dosn`t run properly.
======================================================================

							
Top of the page