Map Name:
Unaided Mission
Author:
Frode Waksvik (Puritan)
Released:
30th June 2004
Rating:
92
Review by Kim Robinson on 1st August 2007
The fifth map in his Vermin Clearance episode, Frode has once again demonstrated his ability to make kick-arse Duke maps with Unaided Mission - a half hour to forty minute romp through more alien infested territory. Design is on the up, layout is great and the gameplay is well worth the time it takes to complete the level. This time you've got to blow up an alien launch facility - and strangely enough they aren't too pleased about your intentions. With a couple of hundred monsters to keep you busy you'll have to be quick on your toes. Check it out!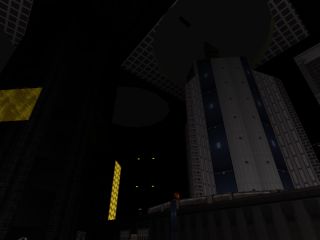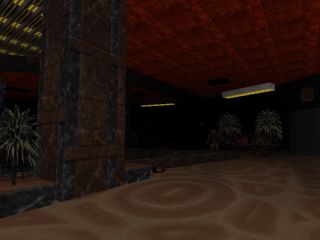 Gameplay Type: SP
Requires: Duke Nukem 3D v1.4+
Filesize: 136.44 KB
Level includes: new CON code

Download: Unaided Mission (405)
Other releases by Frode Waksvik (Puritan): Abandon, Ablaze, Afterglow: A New World Rising, Afterglow; The Scent, Bruise Mining Company, Neutron Base: The Arrival, Nostromo, QMC: Puritan, Subworld, Ulysses, Undesirable Elements, Uranus, Vermin Clearance II, Xenium, Yesworld, Yesworld: 2nd Edition
Know of any other maps from this author? Let us know
Mapping template:


======================================================================
THIS LEVEL IS NEITHER MADE BY OR SUPPORTED BY 3D REALMS.

Title                 : Unaided mission
Filename              : Unaided.zip
Author                : Frode "Warlord" Waksvik
E-mail                : 
Web Page              : 
Misc. Author Info     : 
Other Levels          : Abandon,Ablaze,Bruise Mining Company,Subworld
			Uranus,Xenium,Yesworld

Description           : This is my 5`th map from my ongoing episode-
			project called VERMIN CLEARANCE.
			For those of you that have played my previous maps
			will understand that this one is a continuation 
			of Bruise Mining Company.
			After Duke destroyed Bruise M C. facility,he continues
			to the secret alien launch area.This must be destructed!

Additional Credits To : This time a would like to give credit to my brother for
			testing the level.Actually,he found eleven bugs or minor
			construction errors!
                          
======================================================================

* Play Information *

Episode and Level #    : It will be announced later.
Single Player          : Of course.
DukeMatch 2-8 Player   :No
Cooperative 2-8 Player :No
Difficulty Settings    :Not implemented
Plutonium Pak Required : Yes
New Art                :No
New Music              : No
New Sound Effects      : No
New .CON Files         : Yes
Demos Replaced         : No

=====================================================================

* Construction *

Base                   : New level from scratch
Level Editor(s) Used   : BUILD
Art Editor(s) Used     : None
Construction Time      : Couple of weeks and barrels of beer and coffee.
Known Bugs/Problems    : Don`t think so.

=====================================================================

*Important Information*

Installation           : For new users:
			 Backup your game and user con files.
			 Extract all files from Unaided.zip into
			 Your duke directory. Press dukeedit.exe
			 Press "M". With arrows locate Unaided and
			 hit "enter". Press "D".
			 The Warlord wishes you good luck,soldier!		

                        

Important Notes        : The enclosed con-files must be present while
			 you are playing!
			 Or else you wont be able to reach the end.
======================================================================

							
Top of the page