Map Name:
Neutron Base: The Arrival
Author:
Frode Waksvik (Puritan)
Released:
5th September 2004
Rating:
92
Review by Kim Robinson on 1st August 2007
Neutron Base: The Arrival is the sixth level in Frode's Vermin Clearance episode and is a great display of his mapping skills. Once again it's an enormous level, brimming with kick-arse gameplay, some great features (like the hacked E1 bosses on the conveyor belt, surprise explosions and ambushes) and it's just plain fun. Frode does well to keep the level of detail reasonable, given the sheer length of the map and the fact that most of the available sectors have been used. The level progresses smoothly, the player is continuously given new obstacles to overcome - so you have to think as well as shoot. Grab this masterpiece now!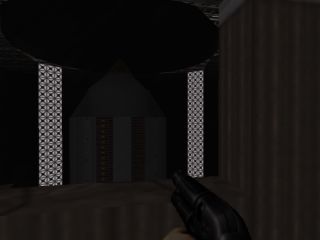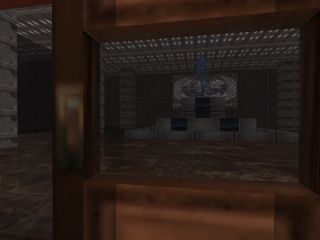 Gameplay Type: SP
Requires: Duke Nukem 3D v1.4+
Filesize: 123.26 KB
Level includes: new CON code

Download: Neutron Base: The Arrival (419)
Other releases by Frode Waksvik (Puritan): Abandon, Ablaze, Afterglow: A New World Rising, Afterglow; The Scent, Bruise Mining Company, Nostromo, QMC: Puritan, Subworld, Ulysses, Unaided Mission, Undesirable Elements, Uranus, Vermin Clearance II, Xenium, Yesworld, Yesworld: 2nd Edition
Know of any other maps from this author? Let us know
Mapping template:


======================================================================
THIS LEVEL IS NEITHER MADE BY OR SUPPORTED BY 3D REALMS.

Title                 : Neutron base; The arrival
Filename              : Neutron.zip
Author                : Frode "Warlord" Waksvik
E-mail                : Use the message service at DN-R stomping ground.
Web Page              : 
Misc. Author Info     : What can I say?
Other Levels          : Abandon,Ablaze,Bruise Mining Company,Subworld
			Unaided mission,Uranus,Xenium,Yesworld.

Description           : This is actually my first spacelevel. For those
			of you that follows my ongoing episodeproject
			`Vermin clearance`this level is a continuation
			of Unaided mission. Just before Duke destructed
			those alien bastards launch facility he discovered
			a secret launchbay. He soon understood that the
			bosses had their own way of escaping Duke.
			  Now he followed in their footsteps and deceided
			to find their base!

Additional Credits To : Once again I would like to thank The Repository
			bloke and his ongoing project with making DN-R
			to the best Duke site on the web. Nice progress!
			  And of course all of you that actually is 
			willing to blow away a few moments of your time
			playing my maps.Thanks to you all!
			  Finally, a great thanks to my fellow mappers
			in the community.Some of you are great inspiration
			to me!
                          I almost forgot; I`ve used one or two new sounds
			in this level and I don`t know the author.If somebody
			can prove the copyrights I will gladly give you
			credit or in worst case remove the actual sound.
======================================================================

* Play Information *

Episode and Level #    : Not important
Single Player          : Yes
DukeMatch 2-8 Player   : No
Cooperative 2-8 Player : No
Difficulty Settings    : Not implemented
Plutonium Pak Required : Yes
New Art                : No
New Music              : No
New Sound Effects      : One or two
New .CON Files         : Yes
Demos Replaced         : No

=====================================================================

* Construction *

Base                   : New level from scratch
Level Editor(s) Used   : BUILD
Art Editor(s) Used     : 
Construction Time      : As usual,A couple of weeks and barrels of coffee
Known Bugs/Problems    : Don`t think so.

=====================================================================

*Important Information*

Installation           : 

Important Notes        :
======================================================================

							
Top of the page