Map Name:
Uranus
Author:
Frode Waksvik (Puritan)
Released:
6th June 2004
Rating:
82
Review by Kim Robinson on 1st August 2007
A level called 'Uranus' simply for the sake of it I believe - but still a very nice contribution from the author of Subworld and Abandon. It's a pretty hefty level - there's tons of enemies and heavy arsenal to dispose them with, as well as your thought-provoking puzzles. Nothing as difficult as the ones in the author's previous maps, though. There's a few timed door openings/closings which can cause a bit of irritation at times, but they're still a nice feature. If you're up for a challenge be sure to take a gander!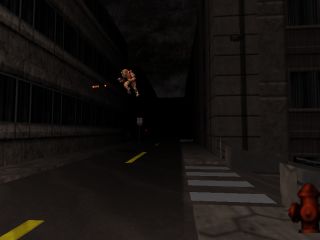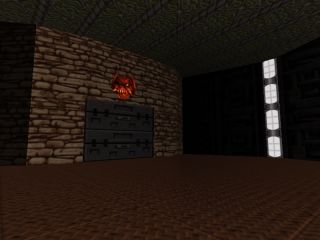 Gameplay Type: SP
Requires: Duke Nukem 3D v1.4+
Filesize: 70.33 KB

Download: Uranus (341)
Other releases by Frode Waksvik (Puritan): Abandon, Ablaze, Afterglow: A New World Rising, Afterglow; The Scent, Bruise Mining Company, Neutron Base: The Arrival, Nostromo, QMC: Puritan, Subworld, Ulysses, Unaided Mission, Undesirable Elements, Vermin Clearance II, Xenium, Yesworld, Yesworld: 2nd Edition
Know of any other maps from this author? Let us know
Mapping template:


======================================================================
THIS LEVEL IS NEITHER MADE BY OR SUPPORTED BY 3D REALMS.

Title                 : Uranus	
Filename              : Uranus.zip
Author                : Frode (Warlord) Waksvik
E-mail                : Your e-mail address
Web Page              : Your URL, if you have one
Misc. Author Info     : Anything you'd like people to know about you
Other Levels          : Yesworld,Abandon and Subworld

Description           : City,idustrial and subway are keywords

Additional Credits To : A great cheers to all of you guys who refuses
                        to bury Duke! And also you whom turned back				
			to us due to new port`s and so on...
			  I`m very glad that you will spare some time
			downloading and playing my map.
			Last but not least, I would give the Repository-
			bloke credit for the site www.Bur.st.
			Keep on working!   
======================================================================

* Play Information *

Episode and Level #    : Who cares, anyway?
Single Player          : Yes
DukeMatch 2-8 Player   : No
Cooperative 2-8 Player : No
Difficulty Settings    : Not implemented
Plutonium Pak Required : Yes
New Art                : No
New Music              : No
New Sound Effects      : No
New .CON Files         : No
Demos Replaced         : No

=====================================================================

* Construction *

Base                   : New level from scratch/Modified (Map name)
Level Editor(s) Used   : BUILD
Art Editor(s) Used     : None/Editart
Construction Time      : A couple of weeks,as usual.
Known Bugs/Problems    : Don`t hope so.

=====================================================================

*Important Information*

Installation           : 

Important Notes        : 

======================================================================

							
Top of the page