Map Name:
Subworld
Author:
Frode Waksvik (Puritan)
Released:
16th May 2004
Rating:
82
Review by Kim Robinson on 1st August 2007
From the author of Abandon and Yesworld comes another amazingly complex Duke adventure - and this time there's a walkthrough included to help those who may need the occasional bit of advice. The level takes place around a marine base and a town, both equally infested with alien vermin. Use your ammo sparingly (you'll need it for later) - and sometimes it's best to simply avoid the Battlelords altogether. Puzzles are sometimes difficult but are entirely passable - another level requiring that you're not drunk whilst playing it. Check it out!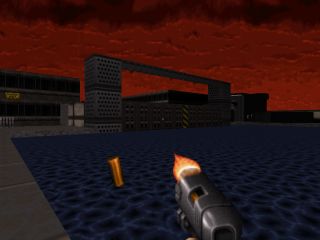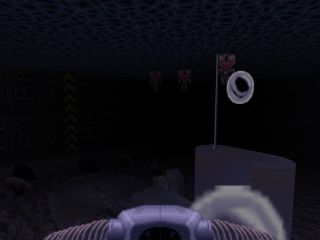 Gameplay Type: SP
Requires: Duke Nukem 3D v1.4+
Filesize: 67.90 KB

Download: Subworld (351)
Other releases by Frode Waksvik (Puritan): Abandon, Ablaze, Afterglow: A New World Rising, Afterglow; The Scent, Bruise Mining Company, Neutron Base: The Arrival, Nostromo, QMC: Puritan, Ulysses, Unaided Mission, Undesirable Elements, Uranus, Vermin Clearance II, Xenium, Yesworld, Yesworld: 2nd Edition
Know of any other maps from this author? Let us know
Mapping template:


======================================================================
THIS LEVEL IS NEITHER MADE BY OR SUPPORTED BY 3D REALMS.

Title                 : Subworld
Filename              : Subworld.map
Author                : Warlord

E-mail                : Your e-mail address
Web Page              : Your URL, if you have one
Misc. Author Info     : Anything you'd like people to know about you
Other Levels          : Yesworld,Abandon
Description           : Duke recreate in a small town nearby a marine-	
                        base when those alien bastards strikes again.
                         And as you know; somebody has to pay for screwing	
                        up his vacation!	
                         
Additional Credits To : Thanks to Ken Silverman for the build-engine.
			Also great thanks to www.bur.st the DN Repository						
			for the webs best Duke site!
			Many utilitys and build-files have i found there.

                   
=======================	===============================================

* Play Information *

Episode and Level #    : Who cares ?
Single Player          : Yes
DukeMatch 2-8 Player   : No
Cooperative 2-8 Player : No
Difficulty Settings    : This level is for advanced Dukers
Plutonium Pak Required : Yes
New Art                : No
New Music              :No
New Sound Effects      : No
New .CON Files         : No
Demos Replaced         : No

=====================================================================

* Construction *

Base                   : New level from scratch/Modified (Map name)
Level Editor(s) Used   : BUILD
Art Editor(s) Used     : None/Editart
Construction Time      : Couple weeks
Known Bugs/Problems    : Ahem.. don`t think so...coff...

=====================================================================

*Important Information*

Installation           : Any special installation instructions should
                         go here.  If there are none, leave blank.

Important Notes        : Anything you feel the public should know

======================================================================

							
Top of the page