Map Name:
Seven
Author:
Taivo Maripuu
Released:
6th April 2003
Rating:
91
Review by Kim Robinson on 6th March 2008
A very small street level with a hotel and a sausage joint, expect very fast dukematching action and a fair degree of disorientation - everything is in palette number 7. Weapons are dispersed nicely as well as powerups, and there's plenty of dark spots to hide in and snipe from, for a short time at least.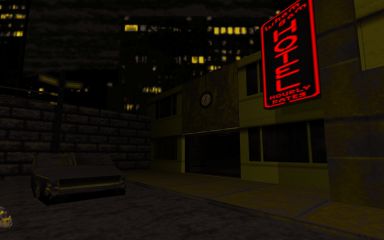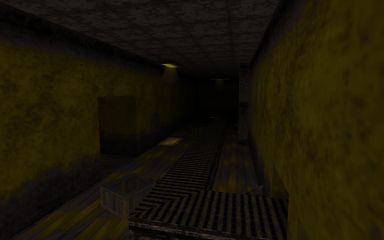 Gameplay Type: DM
Requires: Duke Nukem 3D v1.3d
Filesize: 31.01 KB

Download: Seven (216)
Other releases by Taivo Maripuu: Babes (2009 remix), Babes Reloaded, City Full Of Alien Scum, Dark Place, Dark Place 2, Dark Place 3, Dark Place 4, Dark Place 5, Dogville, Just Another Christmas, Napalm Death
Know of any other maps from this author? Let us know
Mapping template:


title        :seven
author       :taivo maripuu
e-mail       :taivo.maripuu.001[at]mail.ee
web page     :none
description  :tiny city(street,hotel&spch house)


play information

episode&level #      :1
single player        :no
dukematch level      :yes
difficulty settings  :no
 
construction

base          :new level from scratch
editor used   :build
bugs          :-(mail me if u find any)
construction time:1 week

this is my first dukematch only level.i named this level SEVEN because i gave every
texture palette nr.SEVEN.i but in some monsters but its still 100% dukematch
level.enjoy!!
							
Top of the page