Map Name:
Just Another Christmas
Author:
Taivo Maripuu
Released:
16th December 2003
Rating:
94
Review by Kim Robinson on 6th March 2008
An awesomely designed map with detail aplenty, this one finds you in a snowy town overrun with aliens, equipped only with your pistol and some mean Christmas spirit swilling around inside you. Spritework is fantastic, gameplay superb (although it's not always clear what to do next) and replay value is right up there. Seems like Christmas has come early!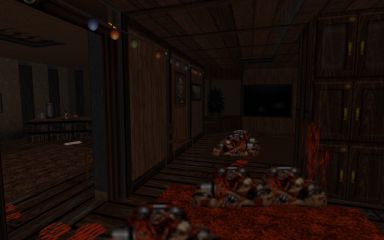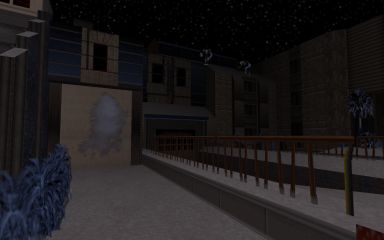 Gameplay Type: SP
Requires: Duke Nukem 3D v1.4+
Filesize: 121.88 KB

Download: Just Another Christmas (363)
Other releases by Taivo Maripuu: Babes (2009 remix), Babes Reloaded, City Full Of Alien Scum, Dark Place, Dark Place 2, Dark Place 3, Dark Place 4, Dark Place 5, Dogville, Napalm Death, Seven
Know of any other maps from this author? Let us know
Mapping template:


title        :jac (just another christmas)
author       :taivo maripuu
e-mail       :taivo.maripuu.001[at]mail.ee
web page     :none
description  :snowy city


play information

episode&level #      :1
single player        :yes
dukematch level      :no
difficulty settings  :no
 
construction

base          :new level from scratch
editor used   :build
bugs          :nothing too horrible,fixed 99% of the bugs!

construction time:5 or 6 weeks
this is a snowy city map with some christmas things like the christmas lights and
trees.when it comes to gameplay and design and spritework then this is my best
map.also this map is quite atmospheric.i think its like a roch map with snow.this map
is like 50% inside and 50& outside.i specially liked making the comedy club
house,also another art gallery and some other interesting locations. every time u get
a key or push  some buttons u will meet some respawning monsters.the further u go the
more monsters will appear.so non-stop action from the start to the end.also this map
has some unreachable areas that make a city map more complete or something like
that.puzzles are not too difficult and ammo,health&monsters are nicely
balanced.SUGGESTION:play this map with brightness level 3 times from the
brightest.that way the colours look the best.and near the end is a huge xmas tree
with lights (other side of the river!).the tree was actually near that comedy club
house but i had to move it cause i had so many sprites in the street area so this
grazy bug appeared(the street had so many sprites that the sprites started to
dissapear!!)but i fixed it!also i remade 80% of the street area so what u see in the
street now has been deleted once and then done over again-the pain!but its done now
just a week before xmas so check it out!!!!!!!!
							
Top of the page