Map Name:
Napalm Death
Author:
Taivo Maripuu
Released:
24th September 2003
Rating:
95
Review by Kim Robinson on 6th March 2008
A small dukematch map chock-a-block full of detail. Unfortunately with these kinds of levels you don't have an awful lot of time to check out the scenery, but as far as gameplay is concerned this one's a winner. The author has gone a bit overboard with the sprites on the walls inside, but it's otherwise a clean, fun to play map.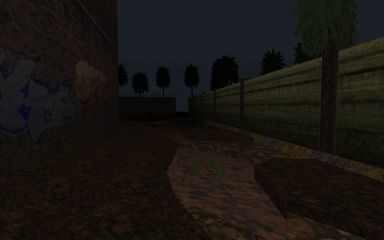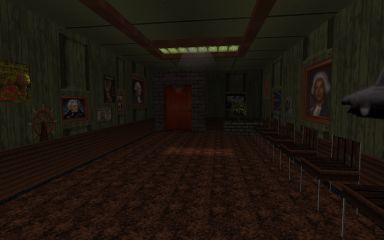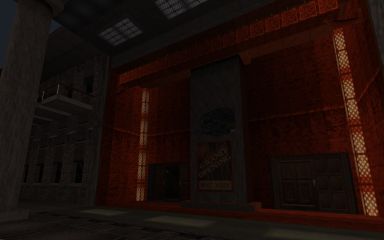 Gameplay Type: DM
Requires: Duke Nukem 3D v1.3d
Filesize: 53.15 KB

Download: Napalm Death (272)
Other releases by Taivo Maripuu: Babes (2009 remix), Babes Reloaded, City Full Of Alien Scum, Dark Place, Dark Place 2, Dark Place 3, Dark Place 4, Dark Place 5, Dogville, Just Another Christmas, Seven
Know of any other maps from this author? Let us know
Mapping template:


title        :napalm death
author       :taivo maripuu
e-mail       :taivo.maripuu.001[at]mail.ee
web page     :none
description  :small dukematch level


play information

episode&level #      :1
single player        :no
dukematch level      :yes
difficulty settings  :no
 
construction

base          :new level from scratch
editor used   :build
bugs          :-

construction time:2 weeks
this is a very good dukematch level against bots.i but
2 spawn positions in this level but fighting against 3 or 4 bots is also not very
difficult.i guess its one of those levels where u can kill the bots quite easily.u
can kill them easily in both in and outdoors.i suggest u start against 1 bot and if u
have killed him easily then but in 3 or 4 bots.then it should be more even.also the
level has a very sweet design,some nice balconies which u cant enter but they look
very sweet.in the mansion there are many locked doors except the one door up the
stairs .and to get the best out of the shades take the brightness 3 inches from the
max brightness.trust me the level looks the best that way.enjoy!  
							
Top of the page