Map Name:
Dark Place 2
Author:
Taivo Maripuu
Released:
27th March 2003
Rating:
89
Review by Kim Robinson on 6th March 2008
This sequel to the first Dark Place is just as large and involved, with not so many enemies. It's somehow not as fun as its predecessor - the maze is a nice touch but sometimes irritating and toward the end the themes get mixed around a little. Still, there's some very nice texturing & layout and gameplay for the most part is very good!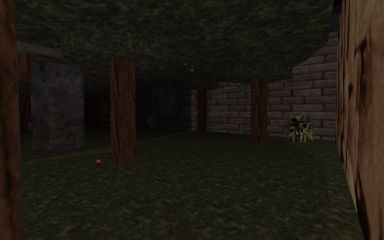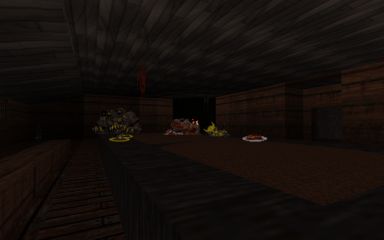 Gameplay Type: SP
Requires: Duke Nukem 3D v1.4+
Filesize: 96.18 KB

Download: Dark Place 2 (339)
Other releases by Taivo Maripuu: Babes (2009 remix), Babes Reloaded, City Full Of Alien Scum, Dark Place, Dark Place 3, Dark Place 4, Dark Place 5, Dogville, Just Another Christmas, Napalm Death, Seven
Know of any other maps from this author? Let us know
Mapping template:


title        :dark place2 
author       :taivo maripuu
e-mail       :taivo.maripuu.001[at]mail.ee
web page     :none
description  :dark&spooky area


play information

episode&level #      :1
single player        :yes
dukematch level      :no(too big)
difficulty settings  :no
 
construction

base          :new level from scratch
editor used   :build
bugs          :-(mail me if u find any)

construction time:1-2 months
this is the sequel to DARK PLACE.i think its much better&easier then DARK PLACE.DARK
PLACE2 has a huge maze,underground area and camping.i but sprites on the
walls(beginning,underground),i think it looks really nice.also made some nice things
with the sounds to create a more realistic atmosphere.and one more thing DONT BE
GREEDY!u will know what i mean.
ENJOY!!!!!!!!!!!
							
Top of the page