Map Name:
QMC: Puritan
Author:
Frode Waksvik (Puritan)
Released:
21st March 2005
Rating:
91
Review by Kim Robinson on 1st August 2007
A couple of months ago Quakis started a new mapping contest which, unfortunately, didn't take off. Puritan sent his entry in for review so here is the synopsis.
Straight up - it's an enormous level. You start off in some sort of sludge processing facility situated in the middle of town, as usual it's filled to the brim with baddies. Once you get outside things don't get any easier: long, rolling boulevards turn off into some openly, some not so accessible buildings - and with enough enemy respawn points and turrets about the place you're never short of action. Design and attention to detail have been worked on laboriously, the outcome is a real treat for the eyes. Gameplay is generally fast-paced and at times enemy numbers overwhelm - so be vigilant and conserve your ammo. Some puzzles require you to step back and think about where to go next, which is a trademark of Puritan's levels. At any rate, be sure to check this beast out - a great challenge for even the seasoned Duker.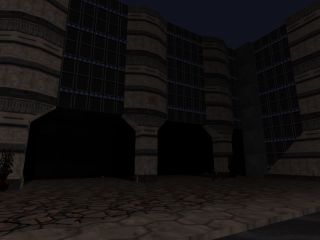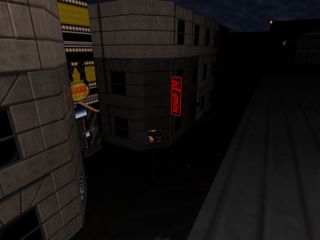 Gameplay Type: SP
Requires: Duke Nukem 3D v1.4+
Filesize: 104.23 KB

Download: QMC: Puritan (375)
Other releases by Frode Waksvik (Puritan): Abandon, Ablaze, Afterglow: A New World Rising, Afterglow; The Scent, Bruise Mining Company, Neutron Base: The Arrival, Nostromo, Subworld, Ulysses, Unaided Mission, Undesirable Elements, Uranus, Vermin Clearance II, Xenium, Yesworld, Yesworld: 2nd Edition
Know of any other maps from this author? Let us know
Mapping template:


======================================================================
THIS LEVEL IS NEITHER MADE BY OR SUPPORTED BY 3D REALMS.

Title                 : Quakis mapcontest_Puritans level
Filename              : QMC_PUR.zip
Author                : Frode 'Puritan' Waksvik
Other Levels          : A lot of my maps can be found at the
			DN-Repository

Description           : A map with a few rooms givin' from the contest
			starter Quakis.The rest is build freely.
			  As usual it's a citystyled map.

Additional Credits To :Numan for betatesting.You are pushing in the right 
			direction,man!
			Also my brother for betatesting and advices.
    			

                          
======================================================================

* Play Information *

Episode and Level #    : E1L8?
Single Player          : Yes
DukeMatch 2-8 Player   : No
Cooperative 2-8 Player : No
Difficulty Settings    : Not implemented
Plutonium Pak Required : Yes
New Art                : No
New Music              : No
New Sound Effects      : No
New .CON Files         : No
Demos Replaced         : No

=====================================================================

* Construction *

Base                   : Modified from the given starting area.
Level Editor(s) Used   : JFBUILD
Art Editor(s) Used     : None
Construction Time      : A couple of weeks
Known Bugs/Problems    : No known bugs

=====================================================================

*Important Information*

Installation           :

Important Notes        :

======================================================================

							
Top of the page