Map Name:
Secret District
Author:
Juan Daniel Alcobre (Papamonos)
Released:
29th December 2003
Rating:
85
Review by Kim Robinson on 2nd August 2007
In this, the author's first released map, you'll be plunged into an inevitably alien-infested urban setting with little more than the clothes on your back and your trusty pistol. Gameplay is damn good and has surprising replay value, and there's plenty of nice effects and realism - save for the occasional oversizing syndrome. Plenty of ammo to see you thru to the bitter end - check it out!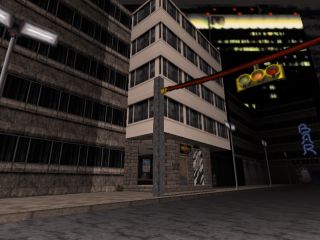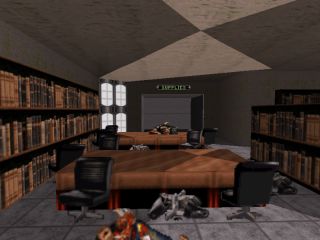 Gameplay Type: SP
Requires: Duke Nukem 3D v1.4+
Filesize: 38.92 KB

Download: Secret District (418)
Other releases by Juan Daniel Alcobre (Papamonos): Criaturas de la Noche, Gates Motel, Killing Floor, Living on the Wildside, Mission: Perejil, Stellar Death, Transylvania
Know of any other maps from this author? Let us know
Mapping template:


Author: papamonos2[at]hotmail.com
Editor: Build/Mapster
Time of construction: A week and a bit
Duke Version: 1.5 Atomic
Difficulty settings: No
New textures/sound/music: No
Argument: None. Duke regrets to Earth and found it the alien invasion.
Crashes: None. I don't saw.

Other levels: "Total apocalypse" (under construction, at final way):
Welcome, EDF, Hangar, Acacia Avenue, El Pueblo, House of Death, Into the
Darkness, Road to Hell... and other three to building.
This episode and others are in my web: es.geocities.com/pescapantanos. 
I'm spanish, my web is spanish!
							
Top of the page