Map Name:
Criaturas de la Noche
Author:
Juan Daniel Alcobre (Papamonos)
Released:
13th April 2004
Rating:
94
Review by Kim Robinson on 2nd August 2007
An enormous urban level which manages to perfectly balance the level of detail with quantity, Criaturas de la Noche sports a couple of hundred monsters, alternate routes to the end and great replay value. Gameplay is superbely fast-paced, spare your ammo for the various monster onslaughts that you'll invariably get caught up in. Nothing more to say, just get it!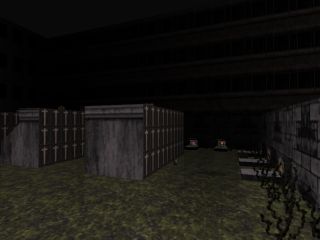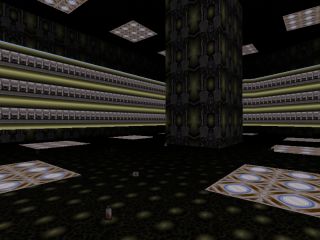 Gameplay Type: SP
Requires: Duke Nukem 3D v1.4+
Filesize: 939.00 KB
Level includes: new ART

Download: Criaturas de la Noche (438)
Other releases by Juan Daniel Alcobre (Papamonos): Gates Motel, Killing Floor, Living on the Wildside, Mission: Perejil, Secret District, Stellar Death, Transylvania
Know of any other maps from this author? Let us know
Mapping template:


Nombre: Las Criaturas de la Noche
Autor: Juan Daniel "Papamonos" Alcobre
Editor: Mapster
Tiempo: Un mes

Nuevas texturas: Criaturas.art (descomprimidas son tiles014)
Nuevos sonidos: No
Nueva música: No (y no debes poner ninguna para disfrutar el 100% del
mapa, debido a que no podrías escuchar los sonidos especiales!)

Problemas: Ahora ese cielo tan raro que no se que le pasa, ya que en
el editor no estan esas texturas puestas

Single player: Por supuesto, como si no?
Multiplayer: Aún no, pero quedaría muy bien
Dificultades: No (te parece poco? Prueba Damm I'm god a ver que pasa...)
Versión atómica requerida

Agradecimientos a las texturas del autor del mapa Turfwaz, que tanto
ambiente me han logrado. Otras texturas son obra mia a partir de estas
y originales.

Argumento: Duke disfruta de un sueño en casa de sus padres, que a ido a
visitarles a su ciudad. Pero a la 1:30 AM, aproximadamente, una serie
de ruidos de pesadilla le despiertan de su profundo letargo. Algo tre-
mendo parece pasar, y se levanta sin dudarlo (algo que la madre le repro-
cha...). Nada mas salir por la ventana para que tus padres no se den 
cuenta, sabes lo que afuera te espera.  A medida que avanzes, escucharás
como esos hijos de la gran puta aniquilan al vecindario durmiente, y 
por cada paso que des desearas que todo sea solo una pesadilla... que
aún estes en la cama.

							
Top of the page