Map Name:
Gates Motel
Author:
Juan Daniel Alcobre (Papamonos)
Released:
19th March 2004
Rating:
79
Review by Kim Robinson on 2nd August 2007
A newly released remake of the third level from the PSX Duke episode, Plug and Pray - Gates Motel is a fun, fast-paced romp through what can only be described as a motel (although you'll visit a few other locations like libraries and cellars and such). Gameplay is pretty good, don't be overwhelmed by the number of locked doors, once you find the first key card everything becomes clearer. Textures are for the most part nicely chosen, although sometimes they get a little monotonous - and if the doors seem monstrously large it's because they are.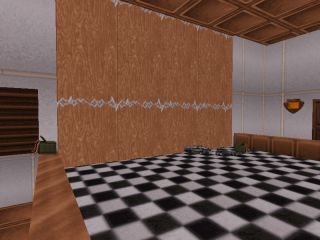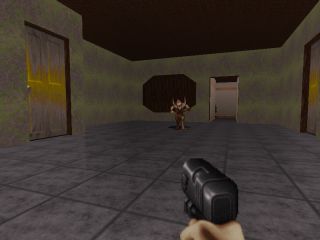 Gameplay Type: SP
Requires: Duke Nukem 3D v1.4+
Filesize: 1.10 MB
Level includes: new ART

Download: Gates Motel (422)
Other releases by Juan Daniel Alcobre (Papamonos): Criaturas de la Noche, Killing Floor, Living on the Wildside, Mission: Perejil, Secret District, Stellar Death, Transylvania
Know of any other maps from this author? Let us know
Mapping template:


Map Name: Gates Motel
Author: Juan Daniel "Papamonos" Alcobre
Time of construction: Three weeks
New music: No
New sounds: No
New art: Tiles 014 and 015 (or 014 only) The sames than "Total Apocalypse"
Skill level: No
Single player: Yes
Multiplayer: No
Bugs: None
Anyone argument for this level
Other maps: "Total Apocalypse" episode, "Secret District" 
and "Killing Floor".
My home page: es.geocities.com/pescapantanos
My e-mail: papamonos2[at]hotmail.com
Atomic edition required

Note: This map is a personal version from third level of "Plug
and Pray" episode, exclusive for Playstation Duke Nukem.


							
Top of the page