Map Name:
Mission: Perejil
Author:
Juan Daniel Alcobre (Papamonos)
Released:
4th September 2004
Rating:
91
Review by Kim Robinson on 3rd August 2007
Yet another great map from 'Papamonos', Mission: Perejil is a huge effort - combining great gameplay with increasingly professional design. This one'll see you busting into a base complex on a Martian satellite, which, perhaps unsurprisingly, has been overrun with alien vermin. Puzzles are pretty standard, find a few key-cards - but still, be sure to 'leave no stone unturned', so to speak. Featuring some nicely ripped textures from Half-Life, Mission: Perejil uses almost all of BUILD's resources, it ought take the better part of an hour to explore and complete. Great fun!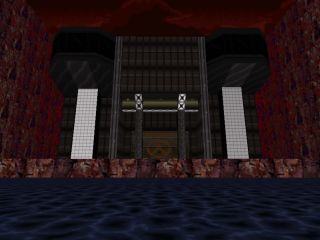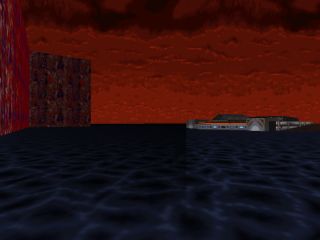 Gameplay Type: SP
Requires: Duke Nukem 3D v1.4+
Filesize: 714.82 KB
Level includes: new ART, multiple difficulty settings

Download: Mission: Perejil (360)
Other releases by Juan Daniel Alcobre (Papamonos): Criaturas de la Noche, Gates Motel, Killing Floor, Living on the Wildside, Secret District, Stellar Death, Transylvania
Know of any other maps from this author? Let us know
Mapping template:


Map name: "Mission: Perejil"
Author: juan daniel "papamonos" alcobre
Editor used: mapster
Building time: A month
web: es.geocities.com/pescapantanos
messenger: papamonos2[at]hotmail.com
other maps: "Total Apocalypse" episode. Single Maps: Secret District, Killing Floor,
Creatures of the Night, 
Gates Motel (psx duke 3d version), Stellar Death, and Transylvania

Map information:
single player: yes
multiplayer: no
difficulty settings: yes
new tiles: yes (tiles014.art, from "half-life" game!)
new music: no
new sounds: no
secrets: no
atomic edition: yes
bugs: if you see one, notice to me, please!

Argument: 
-The installation area complex  on the marcian satellite "Perejil", spanish propiety,
has been invaded (as 
always xD) by the aliens. An EDF Spain soldier was send to the place, to put an
explosive charge at the main 
complex reactor. But when he get put it in, the aliens did captured him... Now, the 
EDF has send
 Duke Nukem, and you must active the explosive and get out. Good luck...

							
Top of the page