Map Name:
West Alien Train
Author:
Cedric Lutes (Zaxtor Znort)
Released:
8th November 2003
Rating:
90
Review by Kim Robinson on 31st July 2007
It should be expected that given the general grim nature of trains, an alien train should be particularly nasty - and so it is, in varying degrees. This one is certainly contaminated with aliens, sports some quite nice architecture and pretty good gameplay, just the thing to while away those lonesome nights. Take a look at this one, it's worth it.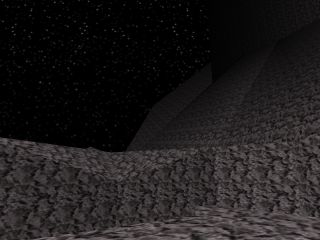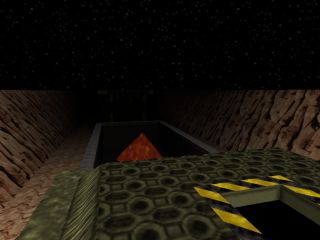 Gameplay Type: SP
Requires: Duke Nukem 3D v1.4+
Filesize: 98.91 KB

Download: West Alien Train (427)
Other releases by Cedric Lutes (Zaxtor Znort): Alien Processor 7X-100, Alien Sanctuary, Arc Nova Base, Grayhill, Phantasm, The Cube, Underground Fortress
Know of any other maps from this author? Let us know
Mapping template:


Duke Nukem 3D .MAP Authoring Template v1.0
================================================================
Note all my maps require duke3d atomic version plutonium pak

Title                   : West Alien Train
Filename                : westatrn.MAP
Author                  : Cedric Lutes "zaxtor znort"
Email Address           : morzenomhonx[at]hotmail.com or zaxtor2001[at]yahoo.ca
Date                    : 11-08-2003. 
                          but this is the best! (Call me fan)
Misc. Author Info       : I am 23 years old, I'm from
                          Canada at last is done

Description             : Duke must find an alien semi-organic train that is heading
to west and wipe all those
                          aliens before they trash the next city and after duke get
off that train and go in a base
                          like somesort of an underground fortress this (Part 2 of
this level will be the
                          underground fortress). PS its like that level has 1316
sectors because of sprites trick
                          and intense sector joining


Tips                    :  its a fairly dangerous level so just an easy tip DONT FALL
ON THE RAILS OR OFF THE TRAIN
                           also the wagon that are connect together with 2 N like
poles with canons be very careful
                           go down slowly the top do like that \_ before the hole so
go at the tip and jump
                           or run fast --be careful--

================================================================

* Play Information *

Episode and Level #     : [............]
Single Player           : Yes! 
Co-op Play              : nope!
DukeMatch Level         : nope!
                         
Difficulty Settings     : N / A

* Construction *

Base                    : New level from scratch
Time of build           : between 40 to 41 hours geeze man i was very fast lol

Editor(s) used          : BUILD & the build with a bigger blockmap
Known Bugs              : nope i check very often but if you find any let me know and
i'll fix them :-)


my duke site            : http://www.angelfire.com/theforce/zaxtor2001dukenukem/



							
Top of the page