Map Name:
Underground Fortress
Author:
Cedric Lutes (Zaxtor Znort)
Released:
22nd November 2003
Rating:
90
Review by Kim Robinson on 31st July 2007
An altogether nicely done map with pretty good gameplay and action and whatnot, again we see the brilliant originality in Zaxtor's maps - as well as the trademark 'floor-to-ceiling' doors. Shading and level layout is for the most part wonderful - it's a reasonably large level so detail is spread out quite a bit, leaving a few areas empty. Still a pleasure to play, take a look if you've not already!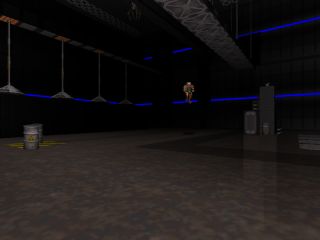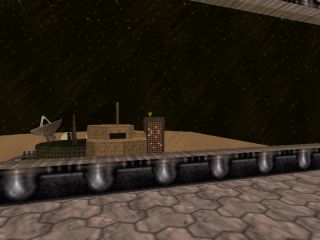 Gameplay Type: SP
Requires: Duke Nukem 3D v1.4+
Filesize: 104.11 KB

Download: Underground Fortress (378)
Other releases by Cedric Lutes (Zaxtor Znort): Alien Processor 7X-100, Alien Sanctuary, Arc Nova Base, Grayhill, Phantasm, The Cube, West Alien Train
Know of any other maps from this author? Let us know
Mapping template:


Duke Nukem 3D .MAP Authoring Template v1.0
================================================================
Note all my maps require duke3d atomic version plutonium pak

Title                   : underground fortress
Filename                : under_ft.MAP
Author                  : Cedric Lutes "zaxtor znort"
Email Address           : morzenomhonx[at]hotmail.com or zaxtor2001[at]yahoo.ca
Date                    : 11-22-2003. 
                          but this is the best! (Call me fan)
Misc. Author Info       : I am 23 years old, I'm from
                          Canada at last is done

Description             : - - - conclusion of west alien train - - -.... Duke is in
the underground fortress quite a 
                          big base duke must survive in this fairly dangerous base
with monsters in it. duke must find
                          the furnace of the base and try to increase the pressure of
it and the core too -also- This
                          base uses illegal toxic chemicals that cause extreme
environment threats - so be careful-


Tips                    :  This level is quite long it take 26 to 29 mins to pass it
                           This is a semi-strategic level so you must think in some
parts
                           Save often!!!! as a reminder :-)
                           if for a necessary switch or etc some you must be at the
center to press it
                           IMPORTANT TIP!!!!!!! When you overload the core you must
not save

interesting fact        : this levels has FXs that no one else on earth did it as i
known of

================================================================

* Play Information *

Episode and Level #     : [............]
Single Player           : Yes! 
Co-op Play              : nope!
DukeMatch Level         : nope!
                         
Difficulty Settings     : N / A

* Construction *

Base                    : New level from scratch
Time of build           : between 113 to 115.5 hours it would take way longer but i
was quite fast
Editor(s) used          : BUILD & the build with a bigger blockmap
Known Bugs              : nope i check very often but if you find any let me know and
i'll fix them :-)


my duke site            : http://www.angelfire.com/theforce/zaxtor2001dukenukem/



							
Top of the page