Map Name:
Alien Processor 7X-100
Author:
Cedric Lutes (Zaxtor Znort)
Released:
27th September 2003
Rating:
80
Review by Kim Robinson on 31st July 2007
A level taking place on an alien world with plenty of the aforementioned critters - while it plays alright for the most part sometimes it isn't entirely obvious where you have to go, and when it is the path is blocked off by some impossibly difficult to find switch. Puzzles aside, it's a long but fun map with plenty to do, the new art looks good and overall design is a thumbs up. There's also a couple of nice effects worth checking out!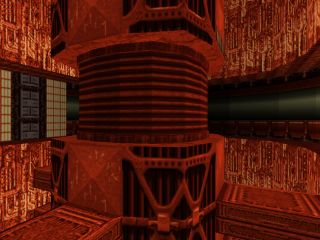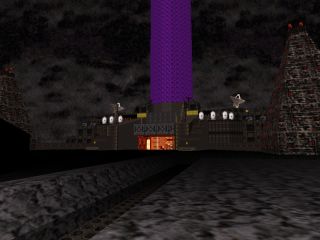 Gameplay Type: SP
Requires: Duke Nukem 3D v1.4+
Filesize: 890.83 KB
Level includes: new ART

Download: Alien Processor 7X-100 (440)
Other releases by Cedric Lutes (Zaxtor Znort): Alien Sanctuary, Arc Nova Base, Grayhill, Phantasm, The Cube, Underground Fortress, West Alien Train
Know of any other maps from this author? Let us know
Mapping template:


Duke Nukem 3D .MAP Authoring Template v1.0
================================================================
Note all my maps require duke3d atomic version plutonium pak

Title                   : Alien Processor 7X-100
Filename                : Aprocess.MAP
Author                  : Cedric Lutes "zaxtor znort"
Email Address           : morzenomhonx[at]hotmail.com or zaxtor2001[at]yahoo.ca
Date                    : 9-27-2003. 
                          but this is the best! (Call me fan)
Misc. Author Info       : I am 23 years old, I'm from
                          I fix the enemy problem that when you shoot the dead
                          corpse it still piss blood

Description             : Duke land on a moon-like alien planet that
                          had an atmosphere deterioration so the aliens use
                          base similar to the "movie aliens 1986" processor
                          to generate an atmosphere so duke must get in and
                          destroy it duke must hack the CPU to know what to
                          do the missions on here

Requirement             : Tile014.art file or otherwise the level will go ugly


Tips                    : This levels has a few bosses so its better you keep your
                          health level as high possible 
                          also watch carefuly because enemys can trick you

================================================================

* Play Information *

Episode and Level #     : [............]
Single Player           : Yes! 
Co-op Play              : nope!
DukeMatch Level         : nope! TOOBIG
Newarts                 : yes a few some i did and some i've found
                         
Difficulty Settings     : N / A

* Construction *

Base                    : New level from scratch
Time of build           : this level took in the 9 days about 133 hours about i was
fast 2 some parts i lag because
                          it was new FXs and extremely complicated 
Editor(s) used          : Build and a lit cbuild to remove an unrealistic error
because i was too lazy to go
                          in dos mode just to fix something that would take 2 sec lol
so everything is fine now
Known Bugs              : serious nope but the bug is not dangerous is not physicly
visible only on
                          the monitor of the camera to see the base outer part on the
last pic i think
                          when you back off and see the image in small it deform and
the corner spin wild
                          so its nothing its probably due to the level complexity


my duke site            : http://www.angelfire.com/theforce/zaxtor2001dukenukem/



							
Top of the page