Map Name:
Alien Sanctuary
Author:
Cedric Lutes (Zaxtor Znort)
Released:
30th October 2003
Rating:
91
Review by Kim Robinson on 31st July 2007
It seems alienish maps are all the go at the moment, this is another one but it's still a fair play and has more than decent gameplay. The alien architecture has been well refined and the place is sufficiently overrun with eggs - nothing to complain about there. There's not much new to be found within, just solid gameplay and good entertainment a'la Duke.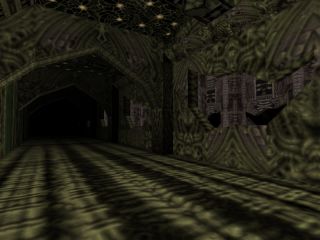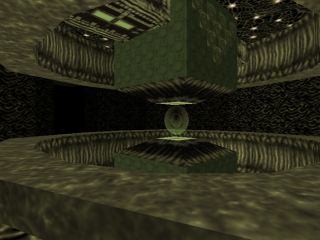 Gameplay Type: SP
Requires: Duke Nukem 3D v1.4+
Filesize: 99.00 KB

Download: Alien Sanctuary (363)
Other releases by Cedric Lutes (Zaxtor Znort): Alien Processor 7X-100, Arc Nova Base, Grayhill, Phantasm, The Cube, Underground Fortress, West Alien Train
Know of any other maps from this author? Let us know
Mapping template:


Duke Nukem 3D .MAP Authoring Template v1.0
================================================================
Note all my maps require duke3d atomic version plutonium pak

Title                   : Alien sanctuary
Filename                : alien_sy.MAP
Author                  : Cedric Lutes "zaxtor znort"
Email Address           : morzenomhonx[at]hotmail.com or zaxtor2001[at]yahoo.ca
Date                    : 10-31-2003. 
                          but this is the best! (Call me fan)
Misc. Author Info       : I am 24 years old, I'm from
                          Canada at last is done

Description             : After Duke stoled a speed shuttle he land on a planet all
green with weird plants and also a very huge base
                          and a few small bases around the big one but all connected
together accept for the white-beige towerlike base
                          made from ribs and muscles So duke must explore this big
base and SURVIVE IT!!! This base is very limited on
                          health but there is extremely alot of ammo, Duke must
destory the Armored-Facelike alien boss 


Tips                    : This level has 3 bosses so you must use your head or
die!!!! also some parts has new FX so keep
                          your eyes open and see because some FXs must be used in
order to pass this level
                          Last tip most of the boss i do always has a trick to avoid
getting nuked by invisible growsparks rays
                          and getting killed
                          PS any odd things can mean you must investigate in order to
pass this level its a medium-sized level about
                          23 to 26 minutes a bit bigger than arc_nova base.

Did you know            : it look like this level has more than 1,300 sectors because
i did intense sector joining because of 
                          details . rib cages . other type of things and lots of
windows & light reflection.

================================================================

* Play Information *

Episode and Level #     : [............]
Single Player           : Yes! 
Co-op Play              : nope!
DukeMatch Level         : nope!
                         
Difficulty Settings     : N / A

* Construction *

Base                    : New level from scratch
Time of build           : about 98 hours

Editor(s) used          : BUILD and the other build to make larger maps because this
map is almost the double of normal map
Known Bugs              : nope i check very often but if you find any let me know and
i'll fix them :-)


my duke site            : http://www.angelfire.com/theforce/zaxtor2001dukenukem/



							
Top of the page