Map Name:
Grayhill
Author:
Cedric Lutes (Zaxtor Znort)
Released:
13th September 2003
Rating:
83
Review by Kim Robinson on 31st July 2007
Grayhill is a mostly white, but sometimes red coloured map with decent gameplay and interesting architecture - the trees are some of the best I've seen and the icy outcroppings, while physically impossible, go quite well with the lava. Puzzles are reasonably hard but it's got some nice features, you'll have to use your memory a bit too (damn and blast!) Still, a great map, get it now!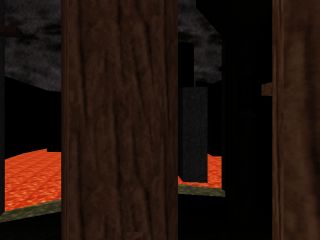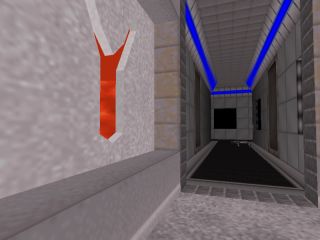 Gameplay Type: SP
Requires: Duke Nukem 3D v1.4+
Filesize: 46.45 KB

Download: Grayhill (318)
Other releases by Cedric Lutes (Zaxtor Znort): Alien Processor 7X-100, Alien Sanctuary, Arc Nova Base, Phantasm, The Cube, Underground Fortress, West Alien Train
Know of any other maps from this author? Let us know
Mapping template:


Duke Nukem 3D .MAP Authoring Template v1.0
================================================================

Title                   : Gray hill
Filename                : Grayhill.MAP
Author                  : Cedric Lutes "zaxtor znort"
Email Address           : morzenomhonx[at]hotmail.com or zaxtor2001[at]yahoo.ca
Date                    : 9-13-2003. 
                          but this is the best! (Call me fan)
Misc. Author Info       : I am 23 years old, I'm from
                          Canada and i've been working
                          on this map for a few hours to fix small error
                          after the level was done

Description             : When duke jump down his small ship he endup
                          On a big hill called the gray hill duke must
                          find his way out of this semi-maze level
                          he must go through the hill / forest / base and more


Tips                    : switch are not very common but DON'T miss them
                          if you see something odd or could may be a trap SAVE!!
                          this level is NOT a run toward monsters and shoot them
                          or you'll get hit you must concenstrate like when you see
                          you make sure he doesn't hit you and you kill it
                          PS.. save often when parts are gettin' harder!!!

================================================================

* Play Information *

Episode and Level #     : [............]
Single Player           : Yes! 
Co-op Play              : nope!
DukeMatch Level         : nope!
                         
Difficulty Settings     : N / A

* Construction *

Base                    : New level from scratch
Time of build           : i stop a lot because i was soo busy i say it took over
127.5 HOURS
Editor(s) used          : Build Duhhhhhhhh! what else waded lol
Known Bugs              : nope i check very often but if you find any let me know and
i'll fix them :-)


my duke site            : http://www.angelfire.com/theforce/zaxtor2001dukenukem/



							
Top of the page