Map Name:
The Big City
Author:
Maarten van Oostrum
Released:
16th March 2001
Rating:
91
Review by Kim Robinson on 12th August 2007
A nice city map with plenty of action, explosions and aliens - everything, in fact, you would expect from a Duke level. It's a big un but don't let that put you off, just be sure to conserve your ammo. Puzzles are straightforward enough, gameplay excels and layout and design are above average. Just get in there and get your hands dirty.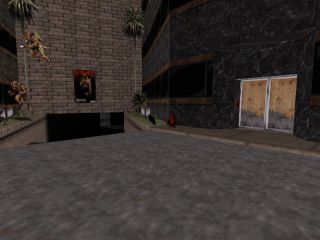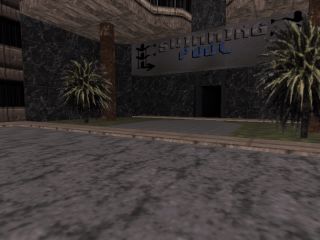 Gameplay Type: SP
Requires: Duke Nukem 3D v1.4+
Filesize: 96.62 KB
Level includes: multiple difficulty settings

Download: The Big City (545)
Other releases by Maarten van Oostrum: Alien Planet X64-2, Another Big Base Attacked, MaaDM2, MaaDM: Temple of Death, Maads, The Toxicity
Know of any other maps from this author? Let us know
Mapping template:


title: The big city
Filename: maa2.map
Author: Maarten v. Oostrum
E-mail adress: jersomer[at]popmail.com

Other levels: not yet

Description : A very big citymap (the name says it)
	      This map will get sequels: it's the first map of a episode

Story: The episode has a story, but this map on it's own hasn't.
       (That was a short description, wasn't it?) 	  	      
	           	 
Play information

Single player:    	yes, sure!
Dukematch:        	Yes, but it isn't designed for multiplayer
Cooperative match:     	Yes
Difficulty settings:	Yes, all four skills 
Atomic pack requied:	Yes!!!!
New art:		No (but you will almost think there are)
New music:		No.
New con-files:		No!!!!!!!!!
New sounds:		No!!!!!!!!!!!!!
New demos:		No (but it can be recorded.)

Construction

Base:			New level from scratch 
Level editors used:	Duke nukem build (atomic pack) What did you think?!
Construction time:	Not very long. Don't know exact time.
Known bugs:		A sector-over-sector bug with the house. There are some other small
			bugs, but they're not so bad.


Credits to:
Ken Silverman 
Merlijn, my brother
Pascal from the "Roch" serie (gave me most inspiration)
 

there are six secret places to be founded!

Next levels problaby will be better, so watch out!!!
 
Have fun!!!!!!!

							
Top of the page