Map Name:
How Many Ways Can You Die 2
Author:
Devastator
Released:
17th January 2004
Rating:
94
Review by Kim Robinson on 1st August 2007
Introducing a dozen new torturous ways of killing your opponents, HMWCYD2 is a fun, highly inventive, damn innovative new map from the one and only Devastator. No spoilers will be included here - you have to experience the level for yourself! Just stand there for a second while I press this...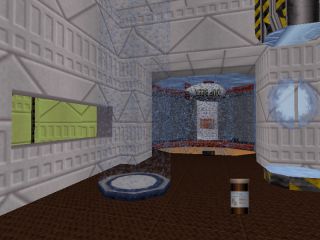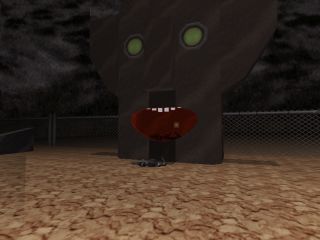 Gameplay Type: DM
Requires: Duke Nukem 3D v1.4+
Filesize: 38.79 KB
Level includes: new music

Download: How Many Ways Can You Die 2 (380)
Other releases by Devastator: Alien 4: Resurrection, Alien Planet, Alien Space Station, Aquatic Hive, Dawn in Arctic, Demolition, How Many Ways Can You Die, How Many Ways Can You Die 3, Jade Base, Mind Storm, Space Vessel, Total Infiltration, Transport 2, Two Towers
Know of any other maps from this author? Let us know
Mapping template:


======================================================================
THIS LEVEL IS NEITHER MADE BY OR SUPPORTED BY 3D REALMS.

* Title                 : How Many Ways Can You Die? 2
* Filename              : HMWCYD2.map
* Author                : Devastator
* E-mail                : zheka_XX[at]TUT.by
** Web Page              : (
** Misc. Author Info     : You thing drawing red lines in Build is easy?! I tried to
draw my first 
red line over a week, as I studied Build myself without any FAQ's or any help. 
** Other Levels          : 'famous' Space Vessel, Two Towers, HMWCYD, Alien Planet,
Jade Base
Transprot 2, Dawn in arctic, A.S.S. ,HMWCYD2 ( NEW! ) 

*** Description           : Hmwcyd series were inspired by quote 
in original duke3d .con files: "How Many Ways Can You Die? " 

Some new tricks are in this level:
1. Sloping corridor-- \ - / - \ ( the corridor which leads to the phone and
underground. )

2. Endless tripbomb trap. It SHOOTS tripbombs on a wall. ( Just press red button with
"?" sign under it
and see what will happen in the nearer room. )

!!!!!!!!
IF YOU WILL USE ANY OF THEM IN YOUR MAP(S), please, GIVE CREDIT TO ME.

You can distribute this map only with this file.
And you can distribute this map everywhere UNTIL YOU DON'T MAKE ANY CHANGES
TO MAP AN THIS FILE!
!!!!!!!!

Also try this map playing with real people, but not the bots, it makes more fun.


*** Additional Credits To : Rewiever giving more life to my map.


                          
======================================================================

* Play Information *

Episode and Level #    : HMWCYD2
Single Player          : No.
DukeMatch 2-8 Player   : Yes
Cooperative 2-8 Player : no
Difficulty Settings    : For WHAT?
Plutonium Pak Required : Yes
New Art                : No
New Music              : yEs
New Sound Effects      : No
New .CON Files         : No
Demos Replaced         : No

=====================================================================

* Construction *

Base                   : New level from scratch
Level Editor(s) Used   : MAPSTER and Makemap
Art Editor(s) Used     : None
Construction Time      : about 24 hours

TRAPS:
Traps are everywhere.
- square button will lock/unlock them,
- Frankensteinswitch is always switch for killing



=====================================================================

*Important Information*

Important Notes        : 
I allow to use new ideas which are implemented in this map until you give credit to
me, the 
original author.

======================================================================
HAVE FUN. :)
							
Top of the page