Map Name:
Dukecide
Author:
Mikko Sandt
Released:
21st April 2009
Rating:
96
Review by Forge on 21st April 2009
* Can only be played the right way with DukePlus *
Dukecide, circa 21 April 2009, by Mikko Sandt
A small industrial styled map: Overall an excellent looking level; meticulous care was taken with proper texturing, trimming, shading, and detailing, nice solid architecture, and detailed background structuring in the outdoor areas to create depth. You start out navigating through a series of rooms and corridors on a space station completing minor tasks while learning the background story of what's happening and why you're there before you go planet side. Soon you're entering the main body of the industrial processing plant and engaging small clusters of aliens and some tactically place enemies set up for ambush. Moving about you'll be able to collect the weapons and health that are placed in accordance to the escalating engagements to keep the flow of the map even and fun. As you explore deeper into the map searching for keys you can continue to follow along with the story while you're shutting down the plant and rescuing the prisoners. The map climaxes with the destruction of the processing plant and a show down with a cycloid emperor. The map utilizes many features of Dukeplus such as dukebots, transitioning teleporters, enhanced weapons and enemies, weather, and more. All these enhancements are added subtly and fit the map naturally as if they were just like any other normal feature. A great looking level that's fun to play and has a wonderful atmosphere enhanced by the in depth story. It seems that this map should be the introduction level to a series of maps and leaves the player wanting more.
There have been rare reports of dukebots getting stuck behind invisible barriers and aliens becoming invisible when viewed through the unbreakable glass at certain angles. Also the transitioning teleporters may not work correctly if entered at the wrong angle, but that should be fixed with the release of Dukeplus 2.0.
Texturing/Lighting-Shading: 9/10 Sprite Work/Detailing:10/10 Ambiance: 10/10 Architecture/Design: 20/20 Layout: 19/20 Gameplay/Difficulty: 28/30 Overall: 96/100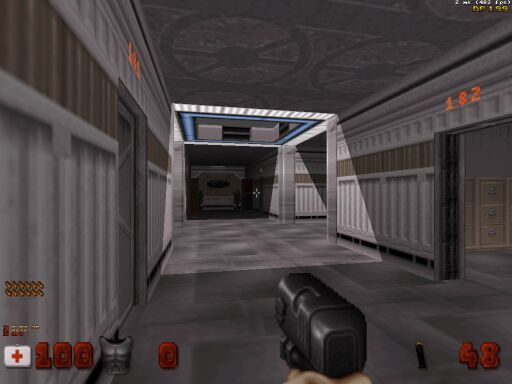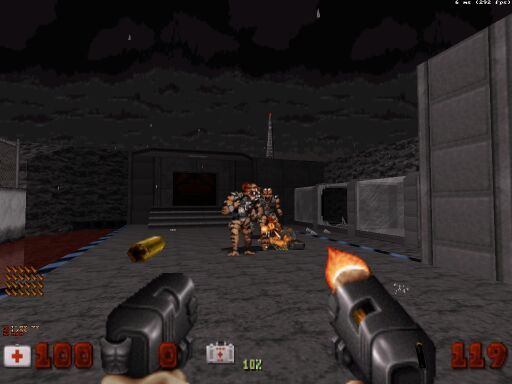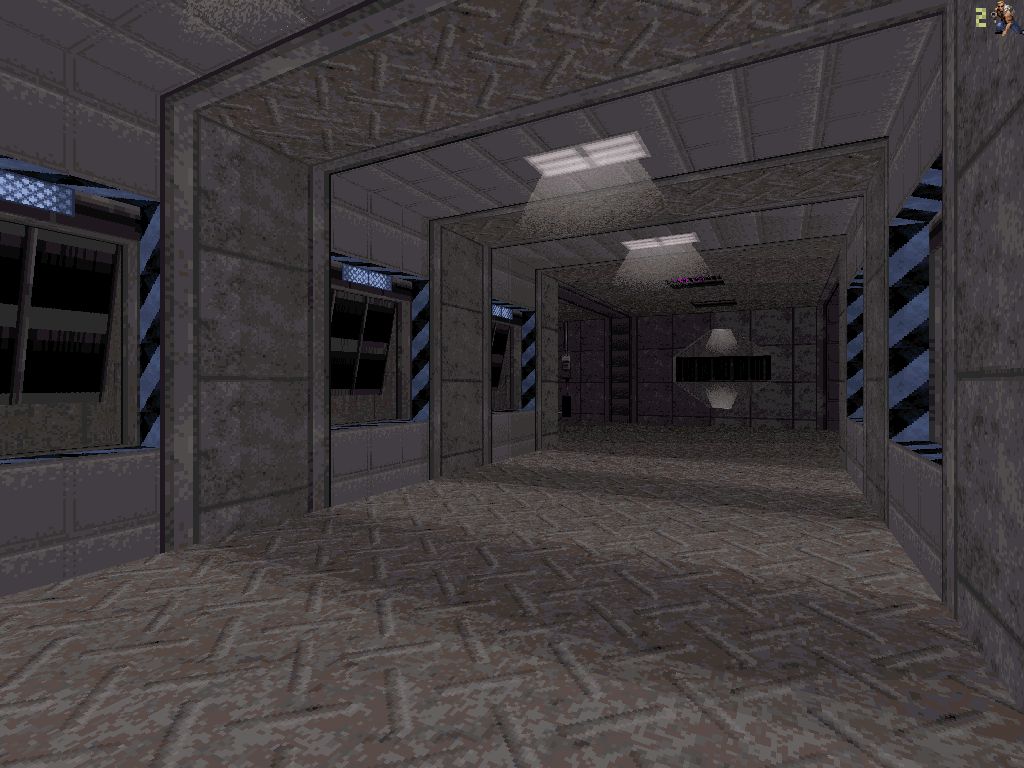 Gameplay Type: SP
Requires: Duke Nukem 3D v1.4+ and JonoF/EDuke32
Filesize: 3.37 MB
Level includes: new music, multiple difficulty settings

Download: Dukecide (405)
Other releases by Mikko Sandt: Earth Base, MSSP8, O Boy, The Brave New World
Know of any other maps from this author? Let us know
Mapping template:


This level is neither made nor supported by 3DRealms

Date started: 27th of March 2009
Date finished: 20th of April 2009
Date released: 21st of April 2009 (Happy 10th MSDN Anniversary!)

!!THOSE CAUGHT PLAYING THE MAP WITH THE HIGH RESOLUTION PACK WILL BE SHAVED,
STERILIZED AND DETSTROYED!!

!!DUKEPLUS V1.99 (OR HIGHER) REQUIRED!!

======================================================================

Title                 : Dukecide 

Author                : Mikko Sandt

Web Page              : http://msdn.planetduke.gamespy.com   

Duke Plus             : http://deeperthought.dukertcm.com/dp/      

Misc. Author Info     : I'm 24 years old, I study economics and I live in Finland. 
                     

Other Levels          : Many. Check at least the MSSP Episode, The Brave New World
and Earth Base.
                        I have also built maps for several other games: MSUT1 for
Unreal Tournament,
                        MS-Tourney 1 and Lifeline for Quake3Arena, aim_mesayard for
Counter-Strike
                        and Distractions for Quake. 

Installation/running  : This level requires Duke Plus, a free add-on. To play, run
DukePlus and select 
                        this map from the usermap menu. Don't mess with DukePlus
settings.

                        DO NOT play the map with the HIGH RESOLUTION PACK!

Plot                  : "In the grim darkness of the far future" Earth is being
purged of what the 
                        Assault alien race have long called the "human disease". The
final solution 
                        to the problem is nothing but a complete genocide of mankind.
In this 
                        Darwinian struggle for survival the human being has lost.
Earth is now a 
                        gigantic alien outpost and human concentration camp. Duke
Nukem, an agent of 
                        the human resistance (operating from Cygnus space station and
various other
                        hidden locations across the galaxy) is sent to a facility
that conducts 
                        experiments on humans (including agents of the resistance).


                        Your mission is as follows:
                        1) Terminate industrial production
                        2) Liberate any prisoners you manage find
                        3) Destroy the facility
                        4) Escape


Level Info  	      : When I was a kid one of my favorite Duke3D usermaps was "Steel"
by Matt
                        Bollier. I even made a "sequel" (never released and doesn't
exist anymore) 
                        to it called "Steel 2".
                        MSDN, my Duke3D site, turns 10 on 21st of April 2009 and I
always knew I'd
                        come up with a new map to be released on that day. Another
"Steel" remake
                        had always been in my mind so I decided to go with the
theme.
                        Before I began working on the map I had another cool idea: A
dark, grey
                        world ("Steel" only used grey textures) of the future where
mankind has been 
                        wiped out by the aliens. What I wanted to do was some kind of
an alien industrial 
                        facility (hi-tech, not organic) where the remnants of mankind
are used in various 
                        experiments (remember Quake 2?). I immediately thought of
DukePlus, its Dukebot 
                        feature and its weather effect. (I'd be lying if I said the
Daikatana ogg track
                        that comes with the map didn't inspire me.)
                        So, "Steel" + Quake 2 + DukePlus = Dukecide. 
			
Credits To 	      : Gambini, MetHunter and DeeperThought for beta testing and some
cool design/gameplay 
			ideas, DeeperThought for DukePlus, Matt Bollier for "Steel", Ryan Isenberg for the

			crash landing effect (see his "V5"), AMC forums, DNR, The Community, Planetduke,

			Fileplanet, Kimmo Nikkanen for the Finnish Build guide, 3DRealms, Ken Silverman,

			TerminX, id Software, Ion Storm and you.
		
			"To the people I forgot, you weren't on my mind for some reason and you
			 probably don't deserve any thanks anyway." -Eminem 
			                
======================================================================

* Play Information *

Episode and Level #    : User map
Single Player          : Yes
DukeMatch 2-8 Player   : No
Cooperative 2-8 Player : No
Difficulty Settings    : Yes, Let's Rock and Come Get Some
Plutonium Pak/Atomic   : Yes
Music                  : The ogg (you need OpenAL to play ogg files in EDuke32) is
from Daikatana 
                         (music is about the only good thing in that game)
Port                   : EDuke32 (comes with DukePlus)

=====================================================================

* Construction *

Base                   : From scratch
Level Editor(s) Used   : Mapster32
Construction Time      : Seventeen days, 1-4 hours each day
Known Bugs/Problems    : Some minor 

=====================================================================

*Important Information*

			
Important Notes        : Don't steal my work. Feel free to distribute the map and
make money with it 
                         but make sure everyone knows this is my work and keep the
zip structure intact.



Visit: 
http://msdn.planetduke.gamespy.com
http://amc.planetduke.gamespy.com
http://www.dukerepository.com
http://qshockwave.planetduke.gamespy.com
							
Top of the page