Map Name:
The Dream
Author:
Zykov Eddy
Released:
7th February 2008
Rating:
90
Review by Kim Robinson on 8th February 2008
A single map release from Piterplus EZ jr, The Dream can pretty much be described by its title - with run of the mill street action combined with some rather trippy dream-like sequences, that and the somewhat nonsensical missing floor tiles here and there. As if somebody were stealing them for their own twisted purpose. Design is pretty solid, more or less on par with his Moonbase Accident episode, though there's a slight hint of oversizing in certain areas. Gameplay is fun and straightforward and the level is entirely replayable, thanks to the multiple difficulty settings and oddities you'll encounter.
There's not much of a challenge on the puzzle front, it's more your standard 'explore each part to find the next key card' deal, but the variation in theme certainly keeps things interesting. Take a gander.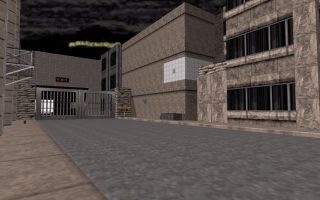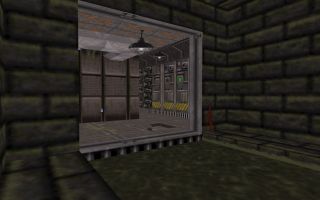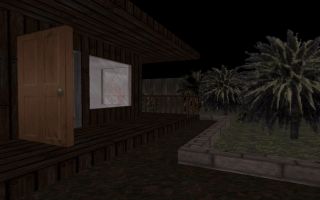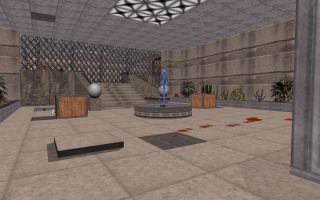 Gameplay Type: SP
Requires: Duke Nukem 3D v1.4+ and JonoF/EDuke32
Filesize: 3.05 MB
Level includes: new CON code, new sounds, multiple difficulty settings

Download: The Dream (827)
Other releases by Zykov Eddy: A.Dream 2, Aliens TC Demo, Arctic Alert!, Moonbase Accident, Sunshine Complex
Know of any other maps from this author? Let us know
Mapping template:


:::   The dream   :::

======================================================================
                                                   ________     _________
Title       : The dream                           /  _____/     \______  \
Filename    : A.dream.map                        / /_____             / /
Author      : Zykov Eddy (A.EZ)                 / /_____/            / /
E-mail      : zykov[at]bk.ru                      / /_____      _      / /______
Other Levels:                                 /_______/     |_|     \_________\

SP levels	
 
A.EZ1      delta station
A.EZ2      alien station
A.EZ3      gamma station
A.EZ4      alpha station
A.EZ5      this is end of all
A.EZ6      doomed entryway
A.EZ7      depressivo

DM levels:

A.EZDM      station x
A.EZDM2     dark moon
                        
Duke page        : http://forums.3drealms.com/vb/forumdisplay.php?f=17

Additional Credits To : Piterplus (beta testing) 

Description:
Game story take place in Duke's dream (while he fall asleep after some sensitive dose
of boose, or maybe after saving the world one more time).
In his dream his shuttle was rammed by enemies helicopter. Duke managed to jump
safely on the ground and found himself on the streets of the unknown city.... 
                        
                          
======================================================================

* Play Information *

Episode and Level #    : 
Single Player          : Yes
DukeMatch 2-8 Player   : yes
Cooperative 2-8 Player : yes
Difficulty Settings    : yes
New Art                : No
New Music              : No
New Sound Effects      : yes,some
New .CON Files         : yes
Demos Replaced         : No

=====================================================================

* Construction *

Base                   : New level from scratch
Level Editor(s) Used   : Mapster32
Art Editor(s) Used     : None
Construction Time      : ???
Known Bugs             : Yes, some but they do not influence the gameplay .

=====================================================================

Installation: No need to unzip archive, just place files "A.dream.zip" and
"A.dream.bat" in game folder and run bat file.
Make sure that you have original duke3d.grp there and DO NOT have user.con.
If you use eDuke32 mod will run flawlessly.

=====================================================================

							
Top of the page