Map Name:
A.Dream 2
Author:
Zykov Eddy
Released:
12th January 2009
Rating:
89
Review by MRCK on 15th January 2009
As its name suggests this is the sequel to Eddy's atmospheric, trippy first map The Dream
However, this one feels quite different, more atmospheric but less immersive, in my opinion. Dark octabrains respawn everywhere, which is quite spooky at first yet eventually becomes a bit dull, turning the potential epicness of the battles into the equivalent of fighting liztroops in E1L1, even though the firefights themselves are very enjoyable. The new art, sounds, effects... fit really well, and even though it was different from its (city-themed) prequel I personally really liked the countryish theme, and felt more stranded and on my own. The tab key totally ruins the point of the dark corridors and limited flashlight batteries, since when I run out you can just switch to the map and follow the path, jumping around everywhere to avoid potential octabrains (since they are so slow), but it was still an interesting idea.
My favorite part was the 'Silent Mill' section at the end, sooo good and once again, inspiring. Surprisingly enough I really liked the somewhat linear aspect of the progression, too - visiting so many different places, entering houses and going through corridors like that almost made me feel like I was playing some kind of first-person role playing game.
A great map, which leads me to wonder whether or not Eddy will end up making a third one.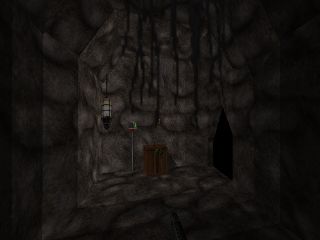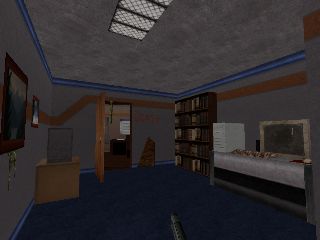 Gameplay Type: SP
Requires: Duke Nukem 3D v1.4+ and JonoF/EDuke32
Filesize: 7.42 MB
Level includes: new ART, new CON code, new sounds

Download: A.Dream 2 (589)
Other releases by Zykov Eddy: Aliens TC Demo, Arctic Alert!, Moonbase Accident, Sunshine Complex , The Dream
Know of any other maps from this author? Let us know
Mapping template:


======================================================================
Title                 : A.dream 2
Filename              : a.dream2.zip
Author                : Zykov Eddy
E-mail                : edik.zykov[at]mail.ru

Other levels :
Moonbase Accident TC
Arctic alert
The dream (First part of the Dream series!) 
Quake 3 WP
Altair mod
Fun mode
Minigame 
Infestation in time TC 
Russian community build project 
Russian community build project 2 
The opposition


Web Page              : http://mydukemods.ucoz.ru/   (i plan to remade my site, so
this one could be dead)


Description           : It's a sequel of first A.Dream. Remember last part of first
A.Dream, where duke make off on the car? In first part do A.dream 2 this car crash in
to forest... Action starts, when you come into cellar of Haunted house. This map full
of strange moments, scary sounds and ghosts, so PLEASE play this map in dark room,
without music! And please do not EDIT brightness of your game! USE FLASHLIGHT
(flashlight replace night vision goggles)! This map include new CON effects, so, it
make map VARY scary. Afraid of ghosts, and be careful with that axe  , he he he...
:)
Also you can read notes on the map (just press use key )

Map only for eduke 32.
                                               
Additional Credits To : to builders of silent Hill game (great game ever!), and my
hamster (holy sh*t!)...
                        
======================================================================

* Play Information *

Episode and level           : First level of first episode
Single Player               : Yes, of course
Coop                        : No
Dukematch                   : No 
Difficulty settings         : No
New Art                     : Yes
New Music                   : Yes and no, only Empty track for the map
New Sound Effects           : Yes, it's important!
New .CON Files              : Yes, it's important too!
Plutonium Pak Required      : Yes

* Construction *
Time	 			 : A few months. 
Base                        : Made from scratch 
Editors used                : Mapster, LeBuild (great editor)
Know bugs                   : Please don't ask :)   If you found one, call me! ;)

* Installation *

Unzip all files into your Eduke 32 folder and run A.DREAM2.BAT 

* Notes *

Play map in dark room, without music.  Use flashlight. Save your ammo and health,
it's survival horror map. Also you can read notes on the map (just press use key ;)
)
And of course post all your comments on the forum :)




* Copyright *

Please don't steal something from this map, there are nothing to steal :)   OR
DIE!!!!!! BLAh Blah blah blah.....



							
Top of the page