Map Name:
Saturday Night Fever
Author:
Geoffrey van Dijk (Fakir)
Released:
5th March 2003
Rating:
93
Review by Kim Robinson on 1st August 2007
A small rail station dukematch map with Fakir's trademark design (outstanding) and cool gameplay that will keep Dukers fighting for their lives during a few minutes. Ammo stock is well balanced for this occasion, which is a plus for this type of map; as well as the addition of rain that adds realism to the gameplay. A nice map to rock on; take a look!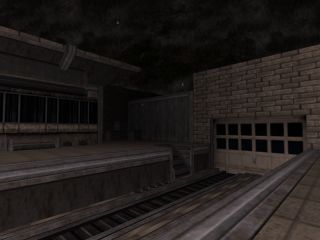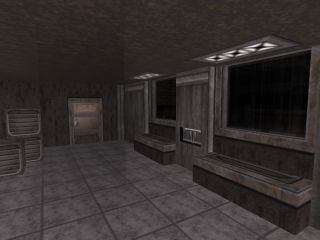 Gameplay Type: DM
Requires: Duke Nukem 3D v1.4+
Filesize: 26.18 KB
Level includes: new music

Download: Saturday Night Fever (287)
Other releases by Geoffrey van Dijk (Fakir): Command and Conquer Map Pack (unfinished), DmDucts, Fakir Babas Place, FbSp001, FbSp002, FbSp003: City Under Siege, Night and Day
Know of any other maps from this author? Let us know
Mapping template:


======================================================================

Title                 : Saturday Night Fever
Filename              : SNF
Author                : Geoffrey van Dijk
E-mail                : fakirnogwat[at]hotmail.com

Description           : A map in a trainstation based on the VIP deathmatch map in
Agent under
			Fire, and on Mptrain.map by Maarten Pinxten.

Additional Credits To : Maarten Pinxten for his superbe inspiring maps!

======================================================================

* Play Information *

Single Player          : No
DukeMatch 2-8 Player   : Yes
Cooperative 2-8 Player : No
Plutonium Pak Required : Yes
New Art                : No
New Music              : Yes ( from PyP )
New Sound Effects      : No
New .CON Files         : No
Demos Replaced         : No

=====================================================================

* Construction *

Base                   : New level from scratch
Level Editor(s) Used   : BUILD
Construction Time      : Around.. 5 hours? 6?
Known Bugs/Problems    : None

=====================================================================

*Important Information*

Installation           : Extract this zip in your duke folder and use setup to play
SnF.map.

Important Notes        : I will, however, let this newbie get me so extremely mad
that i'll
			 tease him for the rest of my human life.

=====================================================================

Dinsdag 4 maart 2003
							
Top of the page