Map Name:
Night and Day
Author:
Geoffrey van Dijk (Fakir)
Released:
22nd November 2003
Rating:
94
Review by Kim Robinson on 1st August 2007
A city-based dukematch map with solid design and reasonably fluid gameplay - some of the more powerful weapons are out in the open so you'll need to be vigilant. Plenty of ammo and powerups are scattered around the place, no worries in that regard. The textures look great in parts, plain boring in others - watch out for the neat day/night transition effect!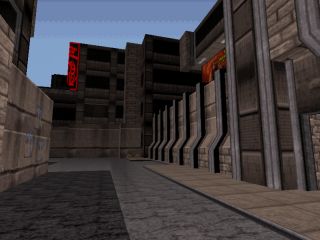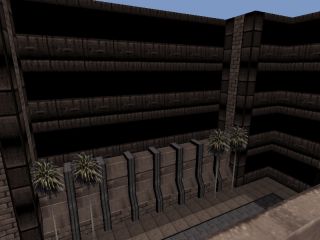 Gameplay Type: DM
Requires: Duke Nukem 3D v1.3d
Filesize: 135.24 KB
Level includes: new ART, new music

Download: Night and Day (358)
Other releases by Geoffrey van Dijk (Fakir): Command and Conquer Map Pack (unfinished), DmDucts, Fakir Babas Place, FbSp001, FbSp002, FbSp003: City Under Siege, Saturday Night Fever
Know of any other maps from this author? Let us know
Mapping template:




title		: Night and Day
Filename	: NaD
Author		: Geoffrey van Dijk ( Fakir )
E-mail adress	: fakirnogwat[at]hotmail
Other levels	: Plenty.

Web page	: www.geocities.com/fakirnogwat

Description 	: I started this map quite a long time ago and I also
		  finished it quite a long time ago, but I decided to
		  to release it just now. The thing with this map is
		  that it has, well, night and day. After about two
		  minutes you'll notice that the sky will get just a 
		  tad darker, and this'll go on untill it's the middle
 		  of the night. Ofcourse this does nothing to the
 		  gameplay, i just like it.
		  The night and day 'effect' is originally from a race
 		  map which i found at that sunrise tc site, so they
 		  deserve the props for that. For the rest; small,
 		  levellord theme, deathmatch.

* play information *

Single Player        : No
DukeMatch Level      : Yes
Cooperative Match    : No
Difficulty Settings  : No
Atomic Pack Required : No
New Art	             : Yes ( if this means new art files )
New Music	     : Yes
New CON-Files	     : No
New Sounds	     : No
Demos Replaced       : No

* construction *

Base		     : Scratch
Level editor(s) used : build
Construction time    : Quite a long time
Known bugs/problems  : Some textures look rather ugly when it's dark.

* where to get this MAP file *
File location	     : The site where you downloaded this from. If you
		       just have this txt for some weird reason, mail
		       me and i'll send you the rest. You're welcome.


							
Top of the page