Map Name:
The Slums of L.A.
Author:
Olivier Boucher
Released:
20th February 1999
Rating:
89
Review by Kim Robinson on 17th September 2007
An old but damn good urban level with all your basic ammenities - motel, gun shop, Duke Burger outlet, strip club - and something which hasn't been done too extensively, a nice looking service station. Gameplay is nice and smooth, no real puzzles - just exploring a well designed landscape in order to find a few key cards. One for the archives and one certainly worth playing!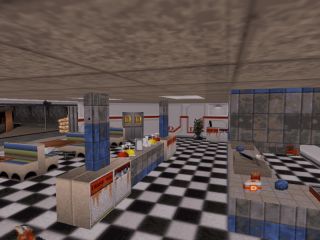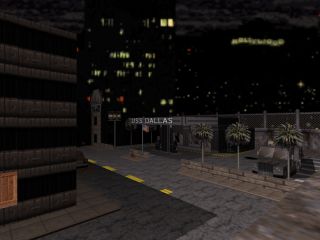 Gameplay Type: SP
Requires: Duke Nukem 3D v1.4+
Filesize: 54.14 KB

Download: The Slums of L.A. (522)
Other releases by Olivier Boucher: Traffic Jam
Know of any other maps from this author? Let us know
Mapping template:


Duke Nukem 3D .MAP Authoring Template v1.0
================================================================
Title                   : The slums of L.A.
Filename                : slum.map
Author                  : Olivier Boucher
Email Address           : magellab[at]sprint.ca
Misc. Author Info       : 16,and i likes all games named 
			  duke nukem!

Description             : Duke must fight his way through the slums
			  of L.A.!
                           (Plutonium Pak or Atomic required!)
Additional Credits to   : Nicolas Dumont, for testing
================================================================

* Play Information *

Episode and Level #     : no
Single Player           : Yes
DukeMatch Level         : No
Difficulty Settings     : Medium

* Construction *

Base                    : New level from scratch
Editor(s) used          : Build
Known Bugs              : When you look over the
			  fuel station.
			  E-mail me if found anoter bugs!

* Where to get this MAP file * If you are reading this,then you know where
to find it!
FTP sites:

BBS numbers:

Other:I have just something to say:
      !!COME GET SOME!!


							
Top of the page