Map Name:
HCR
Author:
Unknown Author
Released:
11th April 1997
Rating:
90
Review by Kim Robinson on 7th March 2008
A solid, fast-paced romp through a city with plenty to look at and plenty to blow up. Although it's a '97 map the quality exceeds all expectations, gameplay is solid and puzzles are well-thought out. The level ends rather abruptly however - long before you've explored everywhere. Enemies numbers are dense in the beginning but once you get some the bigger guns they aren't much of an issue.
I'm unsure who the author of this map is, there are versions of HCR.zip floating about on the web which do contain a text file, however this is just a renamed copy of the text accompanying V4 by Ryan Isenberg. If anybody could shed some light on this, let us know.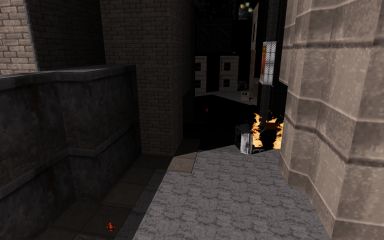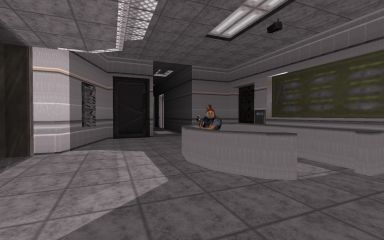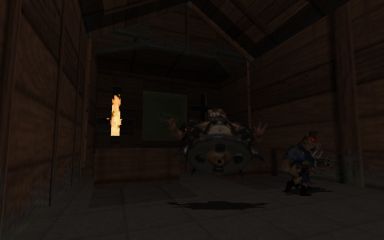 Gameplay Type: SP
Requires: Duke Nukem 3D v1.3d
Filesize: 55.09 KB
Level includes: multiple difficulty settings

Download: HCR (291)
Other releases by Unknown Author: 8-ball, CityPit, Cosik, Double Space, E1L10: Mystery Level 2, E1L9: Mystery Level 1, Freehell, Krachtest, Library, Mansion!, Scum City 2
Know of any other maps from this author? Let us know
Mapping template:
Not available