Map Name:
Gothams Industrial District
Author:
Stephano Lessa
Released:
6th November 2004
Rating:
90
Review by Kim Robinson on 6th March 2008
From the author of the I.C.E. addon and following in the same hi-tech slash industrial fashion, Gotham's Industrial District is an extensive network of buildings with various industrial purposes - from pumping stations to courtyards, to plain old generic structures full of bleeping computer equipment. Nothing too spectacular on show here, it's your basic 3 key-card run with a few simple button puzzles thrown in and a barrage of enemies pitted against you - more or less a normal Duke map. Gameplay does get a little dull after seeing the same sort of stuff for ten minutes, though there's no let-up on the action and fire-fights. There's a few areas which could do with a little more shading to up the realism, but there's some nice texture combinations going on and plenty of spiffy detail in areas. Still some decent fun to be had with this one, take a gander!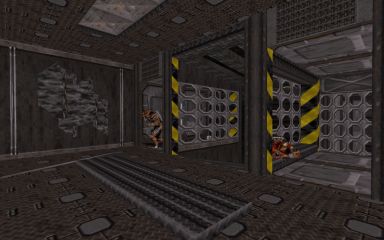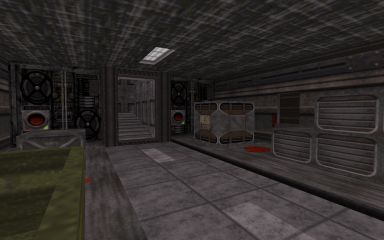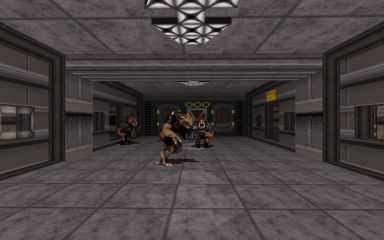 Gameplay Type: SP
Requires: Duke Nukem 3D v1.4+
Filesize: 105.04 KB
Level includes: new music

Download: Gothams Industrial District (274)
Other releases by Stephano Lessa: Jungle Tour 2, Jungle Tour 3, Zombie Mall
Know of any other maps from this author? Let us know
Mapping template:


======================================================================


Title                         : Gotham's Industrial District
Filename               : GDistrict.map
Author                   : Stephano Lessa
E-mail                     : kingnukem[at]zipmail.com.br

Other Levels         : Go Back Home, Jungle Tour, Jungle Toour 2, Jungle Tour 3: Ice
Age, Neighborhood Showdown for IW TC,
member of CBP3 and CBP4, Industrial Complex Episode ( I.C.E ) 

Description            : My Best industrial map so far I guess

Additional Credits To  : AMC*'s community,MSDN**
Beta-Testers ( Thanks to you all! ) : Alex Pistol, Ryan Rouse, Stef, Blitz

*       www.planetduke.com/amc
**     www.planetduke.com/msdn



              
======================================================================

* Play Information *


Single Player          : It was made for it
DukeMatch 2-8 Player   : No time for it
Cooperative 2-8 Player : Nope
Difficulty Settings    : Not implemented
Plutonium Pak Required : Yes!
New Art                   : Nope
New Music              : Yes! 
New Sound Effects      : Nope
New .CON Files         : Nope
Demos Replaced         : Nope

========================================================================

* Construction *

Base                   : New level from scratch
Level Editor(s) Used   : MakeMap 
Known Bugs/Problems    :Well I guess there are serious one around but if you find
one....just mail me
=====================================================================

*Important Information*
Important Notes        : Send your opinion( good or bad ) about this level! 
                         It will help me in future projects!
======================================================================

							
Top of the page