Map Name:
Ginnungagap
Author:
Thobias "Loke" Fast
Released:
6th September 2008
Rating:
70
Review by Captain Awesome on 9th July 2009
Ginnungagap is Loke's second attempt, and is unfortunately less interesting than his last release. This tiny map is a circular Episode 2 inspired map, with average design. The map really is too small for more than 2 players, and because of this it gets boring rather quickly. Loke makes good placement of weapons, inventory, and health. The map is perfectly symmetrical, if you pick up a weapon on one side, there is something else on the other side. Unfortunately, this map has little in the way of atmosphere. There are no ambient sounds, and it really looks quite drab.
The map isn't much fun for more than 5 minutes, but don't let the score scare you, if you're looking for a quick 1 on 1 match, this is the place to be.
Note: I played with a bot.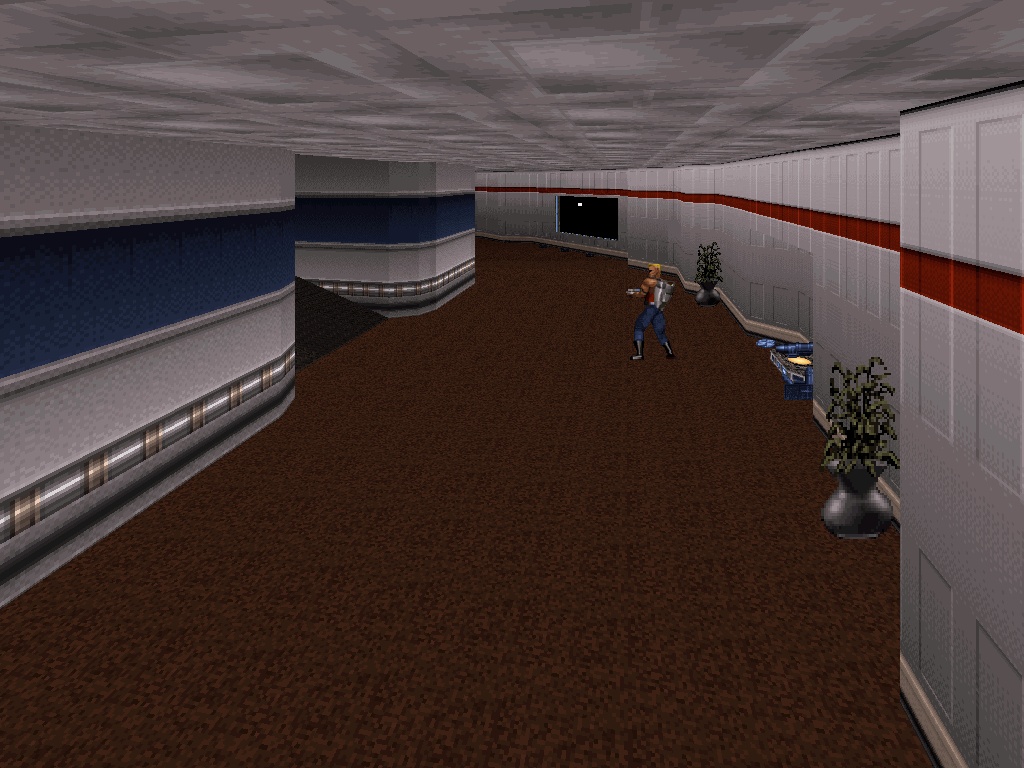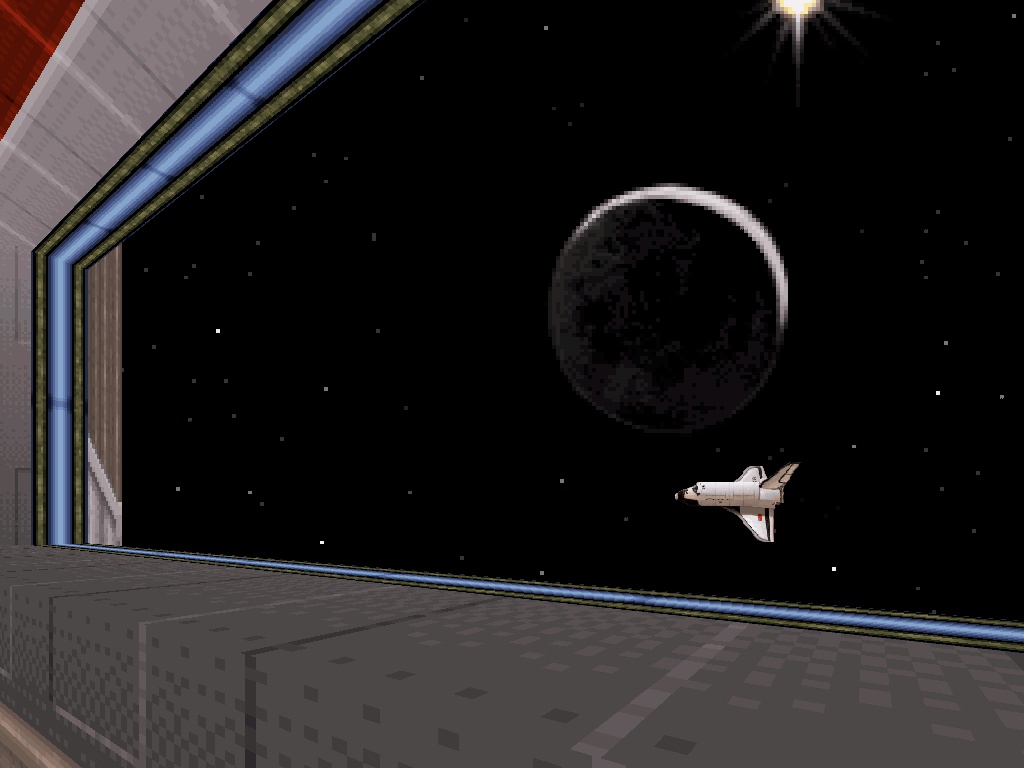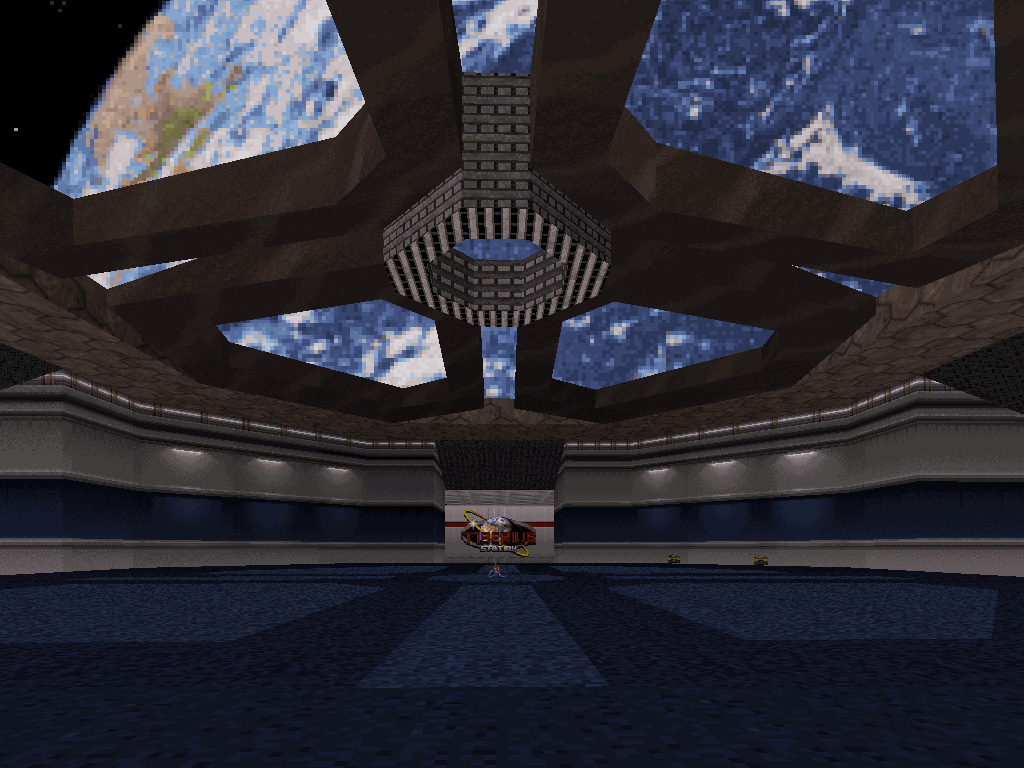 Gameplay Type: DM
Requires: Duke Nukem 3D v1.4+ and JonoF/EDuke32
Filesize: 6.19 KB

Download: Ginnungagap (295)
Other releases by Thobias "Loke" Fast : City of despair, Crossroads, Stadium Redux
Know of any other maps from this author? Let us know
Mapping template:


======================================================================
THIS LEVEL IS NEITHER MADE BY OR SUPPORTED BY 3D REALMS.

Title                 : Ginnungagap
Filename              : Ginnungagap.map
Author                : Thobias "Loke" Fast
E-mail                : thibiasfast_[at]hotmail.com
                        thobias.fast[at]gmail.com
Web Page              : N/A
Misc. Author Info     : N/A
Other Levels          : Crossroads

Description           :	A very small 1on1 dukematch level set on
                        a space station. Nothing really fancy,
                        just a simple map with a very 
                        straightforward map design.

                        After Crossroads I've always wanted to
                        create a map set in space - even though
                        my dream would be a single player level
                        in space I'm still pleased with the
                        outcome of this map.

======================================================================

* Play Information *

Episode and Level #    : N/A
Single Player          : No
DukeMatch 2-8 Player   : Yes
Cooperative 2-8 Player : No
Difficulty Settings    : No
Plutonium Pak Required : Yes
New Art                : No
New Music              : No
New Sound Effects      : No
New .CON Files         : No
Demos Replaced         : No

=====================================================================

* Construction *

Base                   : Nothing, designed from scratch.
Level Editor(s) Used   : Mapster32
Art Editor(s) Used     : None
Construction Time      : 3 days.
Known Bugs/Problems    : Nothing that I'm aware off.

=====================================================================

*Important Information*

Installation           : Just put the .map file into your EDuke32 folder.

Important Notes        : I've only played using the classic 8-bit mode so
                         I'm not positive if it's gonna look good using
                         the High Resolution Pack.
                         
                         EDuke32 is recommended, at least that's what
                         I've used for playing.
                         
                         Contact me if you wish to use this as a base 
                         for a map or just for editing upon.
                         DO NOT edit it WITHOUT contacting me first!

======================================================================

							
Top of the page