Map Name:
Daemonus
Author:
Stranger
Released:
24th October 1999
Rating:
94
Review by Kim Robinson on 6th March 2008
A large medieval-ish castle set in the middle of the sea, Daemonus is a highly detailed, action-packed level from start to finish. There's a lot of twisting corridors and meandering passages and you'll find yourself up against an army of alien bastards, just the thing to round off a hard Wednesday's work.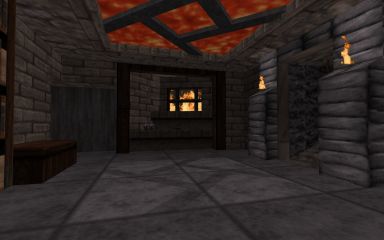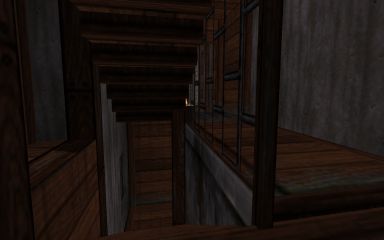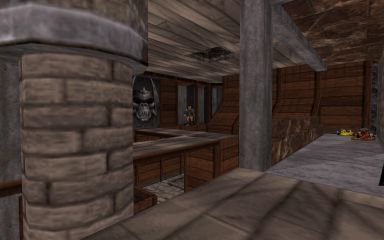 Gameplay Type: SP
Requires: Duke Nukem 3D v1.4+
Filesize: 96.10 KB
Level includes: multiple difficulty settings

Download: Daemonus (299)
Other releases by Stranger: Agony, Pain, Powerstation 64, Ruin, The Starlite Project
Know of any other maps from this author? Let us know
Mapping template:


====================================================
Title                   : Daemonus
Filename                : DAEMONUS.MAP
Author                  : Monster Radio Man (formerly Stranger)
Email address           : army_of_agony[at]hotmail.com
Misc. Author info       : IRC nick: Daxxon or Monster Radio Man

Description             : A dark, seabound somewhat medieval fortress.
                          This map was originally designed for dukematch only
                          but I added keys and monsters for an additional
                          single player experience. Everybody was begging
                          for this to be released, I hope it was worth the
                          wait...

Additional credits      : None
====================================================

* Play information *

Episode and level#      : Default
Single player           : Yes
Dukematch level         : Yes (4+ players recommended!)
Co-op play              : Yes
Difficulty settings     : Yes

* Construction *

Base			: New level from scratch
Editor used		: BUILD v. 1.4 (Note this map will only work with
                                        duke3d ATOMIC/plutonium v.1.4 or 
                                        higher)
Time to build           : On and off build sessions over several months
Known bugs              : Occasional overlap bugs, very rare.

* Copyrights/Permissions *

This map and text file may be distributed, provided they are together in ZIP
format. If you wish to edit item placement in this map you may, but otherwise
keep the level structure intact please.

							
Top of the page