Addon Name:
ADG Episode
Author:
Alejandro Glavic
Released:
2nd December 2001
Rating:
93
Review by Kim Robinson on 3rd February 2008
It's been a long time coming but the ADG episode has finally made it to the Repository - and while nothing can be said about it that is in any way different from what has been said before, it'll get a nice little review anyway. Firstly it's for Duke v1.4+ only (so if you own v1.3D jumping out a window might be the only humane thing left to do), and second, if you've come to know and trust Ale's levels like I have you won't even bother reading on - you'll install the damn thing without hesitation and get on with it. All in all however, a very well done Duke episode - levels are laid out magnificently and flow reasonably smoothly, and key cards aren't too difficult to find which is a good thing with the complexity of some levels. Respawn has been used extensively, 'unlocking' certain areas will spawn a whole lot of new enemies in another place - going out and meeting them is fun and keeps gameplay quite intense. Although it's one of his earlier works, Ale's levels are still designed very well with plenty of detail, and everything from weapons to enemies to powerups are in their rightful places.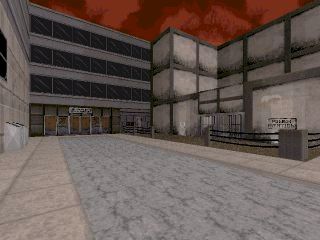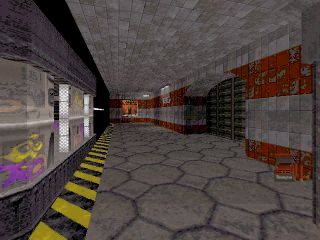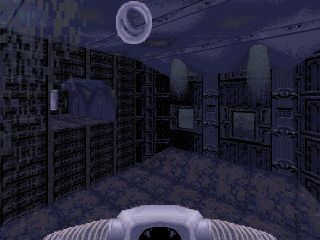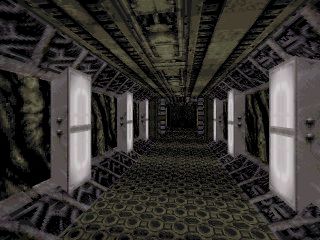 There's no new music or art but textures have been well chosen, and this together with some great shading and lighting (check out the gradient lighting in the corridors of ADG05) add to the atmosphere of each level. Anyway, you don't need me to tell you anything more about it - if you haven't already got the download happening seek medical treatment.
Gameplay Type: addon
Requires: Duke Nukem 3D v1.4+
Filesize: 424.32 KB
Level includes: new CON code, new sounds

Download: ADG Episode (696)
Other releases by Alejandro Glavic: Alien Wipeout, Another Timeless Night, Blackened, EDF Secret Base, HydroStation, Military Madness, Space Showdown, The Lost Moonbase, Welcome Home, YMF500G
Know of any other maps from this author? Let us know
Mapping template:


ADG Episode V. 1.0
------------------
Maps                 : adg01, adg02, adg03, adg04 and adg05
Author               : Alejandro Glavic
Contact              : E-Mail : aglavic[at]yahoo.com.ar
                       ICQ    : 71261284
Info                 : I am argentinian, 15 years old...
Description          : Duke was working for the EDF and received
                       a call because the aliens are planning to
                       build a HUGE weapon on earth and use it to
                       destroy another planets and then, the
                       same Earth. So there is no time to sleep,
                       duke runs out to find them and stop these
                       f*cking aliens!

Additional Credits   : Beta-Testers
                       ------------
                       Kef_Nukem (www.planetduke.com/kef)
                       Mikko Sandt (www.planetduke.com/msdn)

How to play          : Just copy *ALL* the files to your Duke3d
                       Atomic folder and run "adg.bat", or just
                       load the DOS command line and type:

                       "adg"

Another things       : Please leave feedback about this, if you
                       liked or dis-liked the maps, or any
                       suggestions for my future work, or just
                       anything you want to say about this.

Where to download    : I think that if you are reading this, then
                       you have the maps, anyway you can download
                       from:

                       http://www.planetduke.com/kef
                       http://www.planetduke.com/msdn

----------------
Alejandro Glavic
							
Top of the page