Map Name:
WSYC Remix
Author:
Kevin Cools, Geoffrey van Dijk (Fakir)
Released:
15th April 2003
Rating:
95
Review by Kim Robinson on 2nd August 2007
We Store Your Crap Remix is a warehouse/ industrial themed level with some great features - architecture is very clean and well done and gameplay is nice and smooth. The map is well layed out takes into account pretty much everything warehousey, enemies and such are nicely placed as well. Grab it now!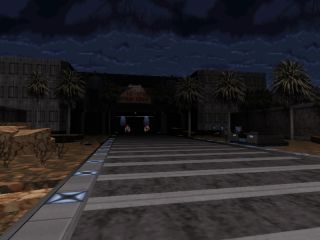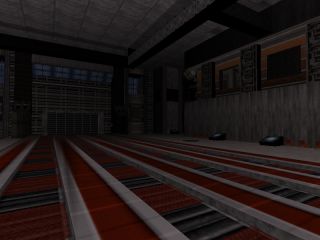 Gameplay Type: SP
Requires: Duke Nukem 3D v1.4+
Filesize: 89.81 KB
Level includes: new music

Download: WSYC Remix (475)
Know of any other maps from this author? Let us know
Mapping template:


________________________
 ___
| _ \  ___   _  _   _   _  _
|   / / -_) | \/ | | | \ \/ /
|_|_\ \___| |_||_| |_| /_/\_\
________________________________________

Title                   : we store your crap remix
Filename                : r3mix.map
Authors                 : Kevin Cools & Geoffrey van Dijk
Email		        : kevincools[at]hotmail.com / fakirnogwat[at]hotmail.com
Release Date		: 7 April 2003
Misc. -uthor Info       : http://www.planetduke.com/kef
Description             : Industrial map
Notes			: i started working on this map ages ago and I stopped at around 600 			     
    			  sectors. then, months later Fakir started remixing it and since then 				 
			  we've been working on this map together.
				-kevin

			  i tried to make everything as nice as possible.. i added rooms, effects
			  and alot of baddies. I also kinda 'invented' a broken window.. you'll
			  see.
				-geoffrey	  
________________________________________

Single Player           : X
Cooperative 2-8 Player  : -
Dukematch 2-8 Player    : -
Diffic-lty Settings     : -
At-mic Edition          : X
New Graphi-s            : -
New Music               : X	mre
New Sound FX            : -
Demos Replaced          : -
									  
Base                    : Scratch
Editors used            : BUILD
Build time              : 1,5 Years
Known Bugs              : lotsa
________________________________________

Please use this map to gather ideas.. but don't add it in a mod/tc / change it
without mailing
both of us first.
________________________________________

							
Top of the page