Map Name:
The Prisoner
Author:
Eric Fullerton (Nailhead)
Released:
14th June 1996
Rating:
79
Review by Kim Robinson on 1st August 2007
An old map and certainly showing its age, The Prisoner remains fun and ranks right up there with the best map releases from 1996. It's a long level but the puzzles are pretty straightforward. Gameplay is sometimes a little too easy - the ammo to monster ratio is quite high and there's no really good firefights. Level design is pretty ordinary in a few bits but there's some nice areas too (the underground caverns), though there's bugger all shading. Still, certainly worth checking out.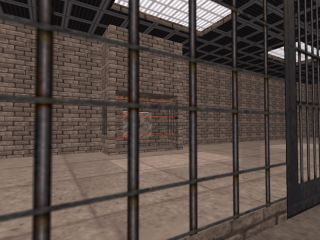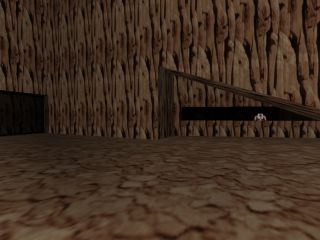 Gameplay Type: SP
Requires: Duke Nukem 3D v1.3d
Filesize: 42.95 KB

Download: The Prisoner (304)
Know of any other maps from this author? Let us know
Mapping template:


================================================================

Title               : The Prisoner
Filename            : PRISONR.MAP
Author              : Nailhead (Eric Fullerton)
Email Address       : nailhead[at]poboxes.com

Description             : Very big level, with some secrets.
			  I paid alot of attention to detail
		          and sounds in this level.

Story                   : Duke has been captured by aliens and
                          thrown into a prison. After escaping
                          the prison, Duke finds himself in the
                          middle of the alien's nerve center. 
                          Duke's only chance to stay alive is to
                          sneak back into the prison camp to activate
                          the self-destruct button.

Additional Credits to   : Thanks to Kelli Burke, John Yang, and 
			  Kim Mayes for playtesting this level!

================================================================

* Play Information *

Episode and Level # : 
Single Player       : Yes
DukeMatch Level     : No
Difficulty Settings : Not implemented

* Construction *

Base           : New level from scratch
Editor(s) used : Build
Build Time     : About 5 or 6 hours a day for a month.
Misc. Info     : This is my third map.
Known Bugs     : There is a slight sector problem with the 
		 extendable bridge. I tried to fix it but
                 gave up after many hours of fooling with it.

** Copyright / Permissions **

Authors MAY NOT use PRISONR.MAP as a base to build additional levels.

You MAY distribute PRISONR.MAP provided you include this file, with
no modifications.  You may distribute PRISONR.MAP in any electronic
format (BBS,Diskette,CD,etc.) as long as you include this TXT intact.

You MAY include PRISONR.MAP in any GROUP complitations ( if this is 
even possible ) you may not alter the level in any way except the minor
change of the MAP number.

* Where to get this MAP file *

FTP sites   : none yet.

WWW sites   : NAiLHeAD's Duke Nukem 3D Site
              http://virtualtimes.com/vidgames/duke3d
____________________________________________________________________
                  n   a  i  l  h  e  a  d

							
Top of the page