Map Name:
The Newbeast Research Facility
Author:
Tommi Heikkinen (Steambull)
Released:
14th June 2005
Rating:
93
Review by Fernando Márquez on 6th August 2008
To the suprise of many Dukers, this is the first release by long-time player Tommi Heikkinen, best known as Steambull in the community. To be his first map, it is surely a great map with a great atmosphere.
Set in a kind of mountain-located facility gameplay is nice, as it showcases balanced weaponry against a well-proportioned army of baddies without reaching extreme lack from both parties. The map itself is quite linear, but still boasts a pair of well-hidden secrets to slightly enhance your weaponry and generate interest in search of. Design itself and texture choice is quite well-fitted in terms of the motif intended, a perfect blend of hi-tech and wild nature.
The fact this first release gets reviewed surely prooves that first releases are each time improving - a definite in your collection.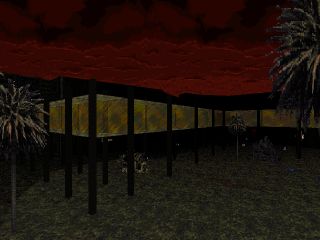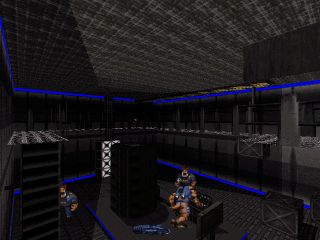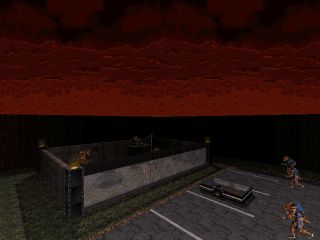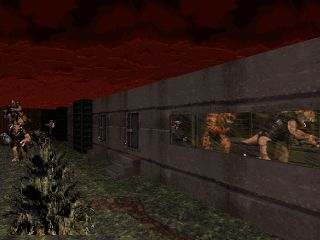 Gameplay Type: DM
Requires: Duke Nukem 3D v1.4+
Filesize: 86.56 KB
Level includes: new music, multiple difficulty settings

Download: The Newbeast Research Facility (295)
Other releases by Tommi Heikkinen (Steambull): Foul Odour, Nasty Flavour
Know of any other maps from this author? Let us know
Mapping template:


======================================================================
THIS LEVEL IS NEITHER MADE BY OR SUPPORTED BY 3D REALMS.

Title                 : The Newbeast Research Facility
Filename              : TNRF.MAP
Author                : Tommi "STEAMBULL" Heikkinen
E-mail                : Steambull[at]hotmail.com
Web Page              : None
Misc. Author Info     : N/A
Other Levels          : None, this is my first

Description           :	A facility in a rocky environment.

======================================================================

* Play Information *

Episode and Level #    : User map
Single Player          : Yes
DukeMatch 2-8 Player   : Yes (Sucks)
Cooperative 2-8 Player : Yes (Not tested)
Difficulty Settings    : Yes, of course
Plutonium Pak Required : Yes
New Art                : No
New Music              : Yes
New Sound Effects      : No
New .CON Files         : No
Demos Replaced         : No

=====================================================================

* Construction *

Base                   : New level from scratch
Level Editor(s) Used   : BUILD
Art Editor(s) Used     : None
Construction Time      : No idea
Known Bugs/Problems    : - Basic problems/glitches with sprites
			 - Newbeasts passing through walls/forcefields

=====================================================================

*Important Information*

*** Everything in the level is tested only in the classic mode of Jonof's
*** DN3D port.


Installation           : The usual.

Important Notes        : - Distributing without my permission: Allowed.
			 - Using anything from TNRF.map in any other 
			   release without crediting/asking me: Not Allowed.

======================================================================

							
Top of the page