Map Name:
Streets of Gotham City
Author:
Daniel Aashage
Released:
9th March 2002
Rating:
94
Review by Kim Robinson on 1st August 2007
A fun, fast-paced romp through the city streets (and sometimes inside some buildings as well) - you'll encounter plenty of resistance too. Gameplay excels, monster numbers quite manageable, puzzles straightforward - nothing to really whinge about with this one. Level design is top-notch, some of the streets are a little empty but the insides are furnished nicely. Good stuff!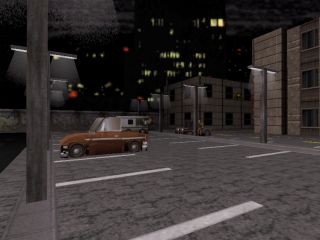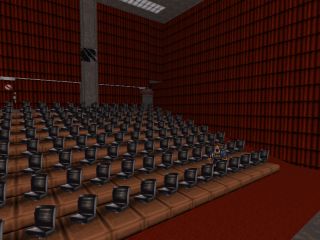 Gameplay Type: SP
Requires: Duke Nukem 3D v1.4+
Filesize: 101.79 KB
Level includes: multiple difficulty settings

Download: Streets of Gotham City (561)
Other releases by Daniel Aashage: One To Zero, Poseidon
Know of any other maps from this author? Let us know
Mapping template:



======================================================================
Title                 : Streets of Gotham City
Filename              : Gotham
Author                : Daniel Aashage
E-mail                : dannefire[at]hotmail.com
Misc. Author Info     : I´m 20(!) years old and I still enjoy and want to
			build my own levels for Duke Nukem 3D. It´s an old
			classic game now but it still rocks, right?			
Other Levels          :	Most famous are: One2zerO, NeLiEx and WareHous
Description           : A city level with lot´s of different stores, in-
			cluding a library and a cinema. Yes, there are a
			lot of secrets (10!) in this level and some may be 
			hard to find and some may not seem to be a secret, 
			anyway you´ll see for yourself!
Story		      : Duke has once again saved the world all by himself
			from the alien creatures. He has also finished it
			off once and for all by killing the most powerful
			of them all, the Battlelord, and secured that he´ll
			not resurrect once again by shooting his head off.
			   When he wakes up the next day, in a hotel in 
			Gotham City, he hears some aliens growl. The special 
			police force in space was sent out to earth to 
			locate the alien crew who disappeared from the 
			radar in space. Duke polishes his sunglasses, puts 
			his boots on and loads his gun. He smiles and says: 
			"It´s time to kick ass and chew bubble gum. And I´m 
			all out of gum!" 
Additional Credits To : 3dRealms, MSDN, We Store Your Crap!, Maarten Pinxten and
			Alejandro Glavic for there awesome levels, w.o. 
                          
======================================================================

* Play Information *

Episode and Level #    : User level
Single Player          : Yes
DukeMatch 2-8 Player   : No
Cooperative 2-8 Player : No
Difficulty Settings    : Yes
Plutonium Pak Required : Yes
New Art                : No
New Music              : No
New Sound Effects      : No
New .CON Files         : No
Demos Replaced         : No

=====================================================================

* Construction *

Base                   : New level from scratch
Level Editor(s) Used   : Build
Art Editor(s) Used     : None
Construction Time      : About a month
Known Bugs/Problems    : Not a bug really but an odd thing. Occures
			 in the Cafeteria - some stuff starts to rise
			 up through the ceiling when you enter the level.
			 Tip: Try to find your way to the first view-
			 screen as fast as possible, and you´ll discover
			 the phenomenon.

* Where to get this MAP file *

File location          : I think that it will be released at MSDN website.
			 www.planetduke.com/msdn else at:
			 www.planetduke.com/kef
			 or www.serpico.com.ar/duke3d/

=====================================================================

*Important Information*

Installation           : To INSTALL: Unzip Gotham.zip and put all the
			 files, except the textfile, in your Duke dir.

Important Notes        : The reason why I chose Gotham as the name of 
			 the city has nothing to do with Batman, it´s
			 just a good name for a city level!
			 I´ve included a demo as well, have a look at 
			 it before you play the level!

AND REMEMBER: You may do whatever you want with this map as long
as you INCLUDE this TEXT FILE!!!
======================================================================

							
Top of the page