Map Name:
Space Station Carnage
Author:
Rune Trasop (Turbo)
Released:
13th November 1996
Rating:
84
Review by Kim Robinson on 26th November 2007
Dating back to 1996, Space Station Carnage is one of the oldest maps here at the Repository but its gameplay, fun factor and in some cases design should dissolve any antiquity-fearing complex you might have. There's not really anything difficult in terms of puzzles on offer, but that's alright if it's a bloodbath you're after. Not so much a puzzle but something which stumped me, after inserting the yellow keycard nothing happens - you've got to manually open a 'door' which is directly in front of the keycard panel. Most of the rest of the level is designed pretty nicely, though. There's some great fire-fights, plenty of ammo and a couple of surprise attacks which add to the fun. Check out this oldie!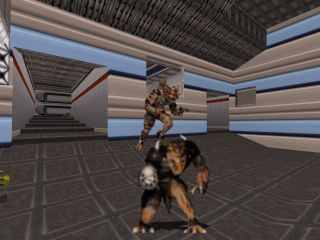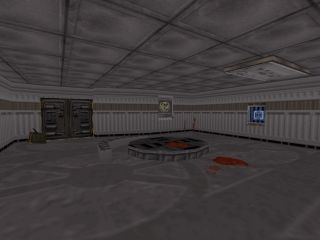 Gameplay Type: SP
Requires: Duke Nukem 3D v1.3d
Filesize: 78.14 KB

Download: Space Station Carnage (341)
Know of any other maps from this author? Let us know
Mapping template:



======================================================================
Title                 :SSC or Space Station Carnage 
Author                :Rune (Turbo) Trasop
E-mail                : ttrasop[at]sn.no

Description           : Big.Cool.                        
                     

Additional Credits to :The GODS at 3D REALMS for doing one of the best games
                       ever made.
          
======================================================================

* Play Information *

Single Player         :Yes
Multi-player          :no,but you may"build"it in
Difficulty Settings   :no

* Construction *

Base                  :From scratch
Editor used           :Build
Bugs                  :Oh yeah,I managed to add some.See if you can find'em

* Where to get this MAP file *

  Well don't you have it already?
       

===========================================================================

                         !VERY IMPORTANT!

  You may do whatever you want with my map(even copy it onto a disk and flush 
  it down the toilet),but do always include this txt-file.
  (so everyone who have it know that I did it,and so I get the honour I deserve!)


							
Top of the page