Map Name:
Russian Observatory Snow Base
Author:
Jason Bredhauer
Released:
8th June 2000
Rating:
94
Review by Kim Robinson on 2nd August 2007
Blowing up aliens in a Russian military installation surrounded by snowy environs your thing? ""Yes!"" I hear you cry. A level rescued from total oblivion when the 007 TC went under, Snowbase is a fast paced, action filled map with great gameplay, very nice detail and reasonably good puzzles to boot. A lot of fun guaranteed.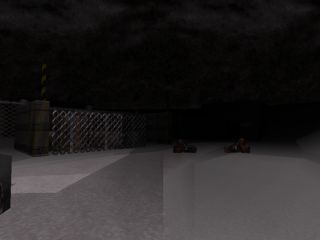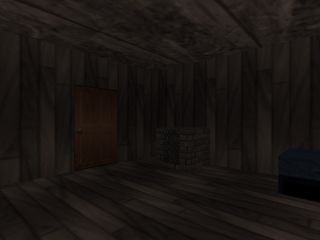 Gameplay Type: SP
Requires: Duke Nukem 3D v1.4+
Filesize: 89.80 KB
Level includes: multiple difficulty settings

Download: Russian Observatory Snow Base (413)
Other releases by Jason Bredhauer: Russian Missile Base
Know of any other maps from this author? Let us know
Mapping template:


 Duke Nukem Atomic edition (1.5) is required to play the following map
*********************************************************************
The following map was apart of the Duke is 007 TC until it fell through
early this year.Several maps have been released to show the people
what they might of expected.However the map/s have bugs in them and were'nt
corrected,so tread carefully! :)
**********************************************************************

Duke Nukem 3D .MAP Authoring Template v1.0 
==================================================================
Title                  : Russian Observatory Snow Base
Filename               : SnowBase.map 
Author                 : Jason Bredhauer
Email Address          : jason_bredhauer[at]usa.net
ICQ UIN                : 18076934
Misc. Author Info      : 17 year old Duke freak
Description            : Set within a Russian Observatory Base in snowy conditions
			.....has a James Bond feel to it...nuff said! :)
Additional Credits to  : -
==================================================================

* Play Information *

Episode and Level      : SnowBase.map
Single Player          : YES (intended for single player) 
Dukematch Level        : YES 
Difficulty Settings    : YES (3rd skill leve lis QUITE hard for this map)
New Graphics           : NO
New sounds	       : NO
* Construction *

Base                   : From scratch! 
Editor(s) used         : BUILD editor
Known Bugs             : Theres several sloping errors with snow mounds etc
			 And maybe the occasional texture errors with sprite-over-sprite
			 thingy.			
			 
			 

* Where to get this .MAP file *

Here

* COPYRIGHT/PERMISSIONS *
 
This followng map once belonging to the Duke is 007 TC is not allowed to be edited in
an way.
However you may wish to learn of it,but not steal my work!! 
The map can be placed on any site of your choice but please notify me,and this text
file
must be attached with this level when posting it on sites or whatever.
 

I'd be interested in hearing what your opinion is of this map.....please contact me
via
E-mail or ICQ,Thanx and enjoy!
===================================================================
Note: It is recommended that you have a fast machine for this map..since there is
numerous 
areas that are quite large and have fine detailing.

Also the detailing of this level was limited since I reached the sector limit. 

* This map in particular has some unique features like spotlights which if duke steps
in,
enemies spawn everywhere,a cool steatlh helicopter (made out of sectors) and much
more! 
							
Top of the page