Map Name:
Roch Island
Author:
Aymeric Nocus, Taivo Maripuu, Van Oostrum Brothers
Released:
12th November 2006
Rating:
98
Review by Fernando Márquez on 6th August 2008
If there's one person a tribute should have been made to earlier ago, Pascal Rouaud is definately the guy we're talking about. His contribution to the Duke fanatism has led to great longetivity in terms of map reinvention and design concept - so this map serves as an aforemention to his years of well-respected work.
The centralised and organised work of four authoritative mappers which took a considerate time to give birth to, Roch Island is right at the very peak of belonging to the bunch of best Duke maps ever released. Every aspect has been taken into fine consideration: attention to detail, shading, architecture, enemy/weapon ratio, etc.
Just like its inspiration source, the primary theme of the level is a huge city set up in a beautifully well-designed island (which upon later gameplay time it crumbles to a devastated atmosphere) and (just like its inspiration, again) the length of the map really serves up, dragging the attention of the player for nearly an hour or so.
This is a map not made for the quick player as it requires time and patience, but it is a great release which looks for Pascal hoping to hear and see more from him, althouth I personally doubt he will ever preside again to step back in the community.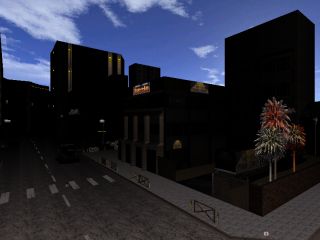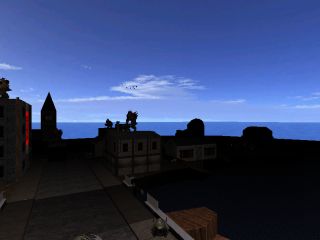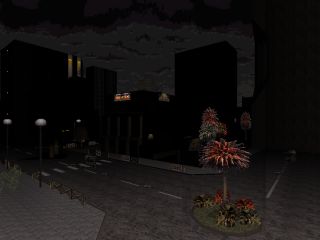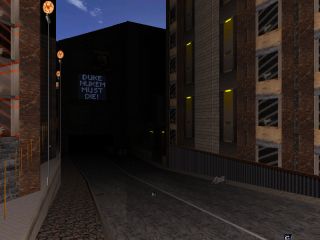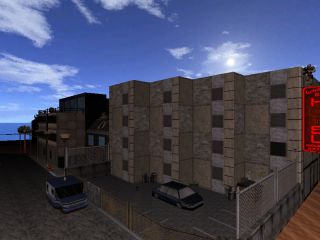 Gameplay Type: SP
Requires: Duke Nukem 3D v1.4+ and JonoF/EDuke32
Filesize: 2.52 MB
Level includes: new ART, new music

Download: Roch Island (910)
Know of any other maps from this author? Let us know
Mapping template:


-=-=-=-=-=-=-=-=-=-=-=-=-=-=-=-=-=-=-=-=-=-=-=-=-=-=-=-=-=-=-=-=-=-=-=-=-=-=-=-=-=-=-
=-=-=-=-=-=-=
			THIS LEVEL IS NEITHER MADE BY NOR SUPPORTED BY 3D REALMS.
                         THIS LEVEL IS A TRIBUTE TO PASCAL ROUAUD'S ROCH SERIES.
			     THIS LEVEL WORKS BEST WITHOUT THE HI-RES PACK	
                           THIS LEVEL IS INTENDED TO PROVIDE YOU LOTS OF FUN.
       THIS LEVEL WANTS YOU TO STOP READING THESE STUPID DISCLAIMERS AND GO PLAY
RIGHT NOW.
-=-=-=-=-=-=-=-=-=-=-=-=-=-=-=-=-=-=-=-=-=-=-=-=-=-=-=-=-=-=-=-=-=-=-=-=-=-=-=-=-=-=-
=-=-=-=-=-=-=

* Map info *

Title                   : *Roch Island*

Date Finished           : November 12th, 2006

Filename                : Roch Island.map

Author(s)               : - Aymeric 'MRCK' Nocus (MRCK41[at]hotmail.com)
                          - Taivo Maripuu (taivo.maripuu.001[at]mail.ee)
                          - Merlijn 'mrline' van Oostrum
(merlijn_redhot[at]hotmail.com)
                          - Maarten 'maartn' van Oostrum
(oostrum_maarten[at]hotmail.com)

Description             : One of the biggest and most detailed city maps ever as a
tribute to Pascal
                          Rouaud's amazing Roch series (if you're reading this Pascal
- just like the
                          Jackson Five : we want you back !). Expect lots of action,
secret places,
                          large urban areas to explore. At the end there are 2
possible endings:
                          you can take the easy way out or you can do it the hard way
and fight one
                          last massive and insane battle. It's up to you.
                          Took over two years to build, so you'd better enjoy it, but
we know you
                          will.
		         
                          The map exceeds the original limits, so it won't work
without a port like
			  JonoF or Eduke. But we assume that by now everyone has those ports.  

Storyline               : Duke Nukem plans his vacation at Roch Island, a beautiful
place somewhere in the
                          middle of the pacific ocean. After looking around, Duke
decides to pay a 
                          visit to the Roch Island Library, to learn more about the
history of this
                          place. Just as he's reading about Pascal Rouaud, aliens
decide to disturb the
                          peace. Why? Well, Dukeburger has a new theme song, which
gets played 24/7 all
                          across the galaxy. There's no way to escape that song, it's
literally everywhere. 
                          And they hate it! Now they want to kill the man
responsible
                          (Duke himself), oh and take over the world too while
they're at
                          it. Time to kick ass and clean Roch Island from these nasty
invaders!
                         
Additional Credits to   : Pascal Rouaud for the Roch series and all his innovations.
                          Methunter for betatesting.
                          Numan for the skybox

-=-=-=-=-=-=-=-=-=-=-=-=-=-=-=-=-=-=-=-=-=-=-=-=-=-=-=-=-=-=-=-=-=-=-=-=-=-=-=-=-=-=-
=-=-=-=-=-=-=

* Play Information *

Episode and Level #     : E1L8 (user map).
Single Player           : Yes.
Cooperative 2-8 Player	: Yes.
DukeMatch 2-8 Player    : No sorry. The map is way too large, it just wouldn't work.
Difficulty Settings     : Not implemented - who needs them ?
New Sounds              : Yes, including the dukeburger themesong that started this
mess.
New Music               : Yep, good ol' Smoke on the water. Don't play it too loud
though. ;-)
New Graphics            : Nope - original Duke textures and sprites only. We tried
our best to use
                          them in fresh ways though.
New skybox		: yes, we have included an optional skybox which fits the map perfectly.
New/changed CONs        : None.
Demos Replaced          : None.

-=-=-=-=-=-=-=-=-=-=-=-=-=-=-=-=-=-=-=-=-=-=-=-=-=-=-=-=-=-=-=-=-=-=-=-=-=-=-=-=-=-=-
=-=-=-=-=-=-=

* Construction *

Base                    : New level from scratch, and a lot of inspiration from
Pascal Rouaud's Roch maps.
Build Time              : Two fucking years, on and off - mostly off. The map almost
got abandoned
                          halfway through its making, we left it aside for like a
year or so until two
                          months ago, then we started to work again on it and added a
bunch of cool stuff
                          we thought up, we'd give each other a lot ideas, it was
definitely fun. Hopefully
                          you'll enjoy this map as much as we enjoyed working on it.
Editor(s) used          : Build.
Known Bugs / Problems   : Nothing major, a couple of sprite glitches I guess, just
like any over detailed
                          map with complex spritework, chances are that you won't
even notice anything
                          wrong though.
May Not Run With...     : Carl Lewis.

-=-=-=-=-=-=-=-=-=-=-=-=-=-=-=-=-=-=-=-=-=-=-=-=-=-=-=-=-=-=-=-=-=-=-=-=-=-=-=-=-=-=-
=-=-=-=-=-=-=

* Copyright / Permissions *

Authors may NOT use this level as a base to build additional levels. But they can
scope it under
Build to see how the effects work of course.  
You MAY distribute this map, provided you include this file, with no modifications.
You may
distribute this file in any electronic format (BBS, Diskette, CD, etc) as long as you
include
this file intact.
We're at no fault if any of the files included in the ZIP file and / or the ZIP file
itself damage
your computer / data in any way. Don't worry, we hardly see how that could happen.
Just in case.
You never know.
You MAY send us some feedback - see above for our e-mails.

* Where to get this MAP file *

If you're reading this then you should have found the map already, if not then check
out MSDN :
http://msdn.planetduke.gamespy.com/

-=-=-=-=-=-=-=-=-=-=-=-=-=-=-=-=-=-=-=-=-=-=-=-=-=-=-=-=-=-=-=-=-=-=-=-=-=-=-=-=-=-=-
=-=-=-=-=-=-=

* Important Information *

Installation           : 1) Install it.

Important Notes        : Again, this map looks best without hi-res textures, mostly
becouse this map uses lots
                         of different pallette values. With hi-res turned on, it just
looks UGLY. So please
                         TURN HI-RES OFF when you play this map.
                         Watch out for the secret places and the two endings, and
basically
                         just have fun.

-=-=-=-=-=-=-=-=-=-=-=-=-=-=-=-=-=-=-=-=-=-=-=-=-=-=-=-=-=-=-=-=-=-=-=-=-=-=-=-=-=-=-
=-=-=-=-=-=-=
[EoF]
							
Top of the page