Map Name:
Psydead
Author:
Psychose
Released:
2nd June 1999
Rating:
94
Review by Kim Robinson on 17th September 2007
Yet another oldie but more fun than a poke in the eye, Psydead is a fast-paced, brilliantly conceived level. Puzzles are sequential and logical, and gameplay flows smoothly - you can't really get stuck, unless you run out of ammo. Design is top-notch - shadows and lighting are realistic, architecture is very good as well. An all-round great map, take a look!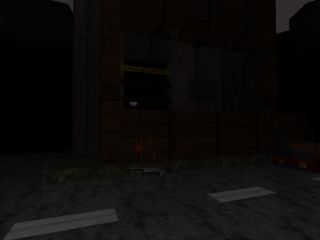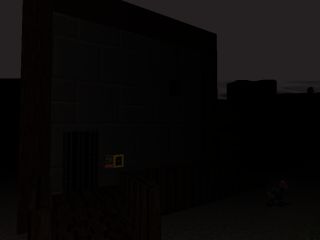 Gameplay Type: SP
Requires: Duke Nukem 3D v1.3d
Filesize: 101.37 KB
Level includes: new CON code, multiple difficulty settings

Download: Psydead (423)
Know of any other maps from this author? Let us know
Mapping template:


________________________________________________________           
            Nom de la Map   : PsYdEaD  v1.1         
            Nom de l'auteur : PsyCHosE
            Nom du fichier  : PsYdEaD.map
            Date de création: 9/04/99 
________________________________________________________

* Informations *   

Simple joueur           : Oui
Cooperatif 2-8 joueur   : Oui jusqu'a 4 
Deathmatch 2-8 joueur   : Oui 
Niveau de difficulté    : Oui
Nouveau sons            : Non
Nouveaux graphiques     : Non
Nouvelle musique        : Non

* Construction *
  
Duree du travail        : Environ 25 heures
Editeur utilise         : BUILD.exe  

* Description  *

Des parents ont perdu leur fille ... Ils ont fait appel a la police mais en vain ,
aucune trace de leur fille.Ils n'ont plus qu'un seul espoir de la retrouver .....
VOUS !!!   

* Problemes *

Si jamais la map est trop sombre modifiez le fichier user.con a la ligne 51  "
DEFAULTVISIBILITY ". Remplacez votre nombre (normalement 512) par 100

* Copyright / Permissions *

Vous pouvez distribuer ce fichier MAP gratuitement par 
tous les moyens de diffusion a condition que tous les 
fichiers qui l'accompagnent soit egalement diffuses et 
que le fichier MAP ne soit pas modifie. Ce fichier MAP a
ete teste contre les virus connus a ce jour et l'auteur 
ne peut en aucun cas être tenu responsable de ce qui 
pourrait arriver (pertes de donnees-etc...).


							
Top of the page