Map Name:
Palace Charitas
Author:
Lukas Cerovsky
Released:
7th March 1999
Rating:
89
Review by Kim Robinson on 6th February 2008
Palace Charitas is a fun, unwholesome map from a relatively unknown Czech mapper whose name I possibly could have gotten wrong - apologies if this is the case. What we have here is a reasonably small, intermittently detailed gentleman's club of sorts, which may frustrate you to begin with. To find the blue card and get into that main room takes some very careful looking about the place, there's hidden switches and rooms just about everywhere. If flailing about in hopeless abandon doesn't get you anywhere, just try the good ol' systematic room-by-room approach - and don't waste anything explosive you might find.
There's plenty of enemies to be wary of, and until you get anything more powerful than say your pistol or mighty foot you might want to remain vigilant. Gameplay consists of bouts of maiming and killing and looking for places you haven't explored, the latter part of which you may tire from if you're not into that kind of thing - otherwise it's nicely challenging.
Architecture and design was a pleasant surprise, with nice attention to detail in most parts (the central room looks a bit empty however), and lots of walls and things to blow holes in. Quite Duke-flavoured in that respect. In short, just download and play it.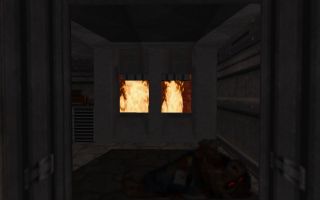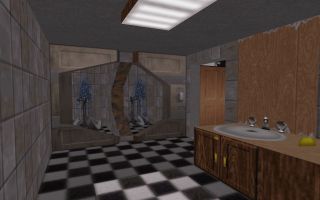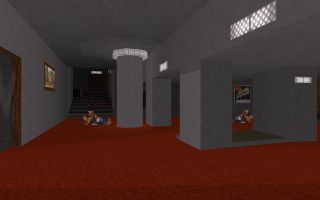 Gameplay Type: SP
Requires: Duke Nukem 3D v1.4+
Filesize: 45.18 KB

Download: Palace Charitas (401)
Other releases by Lukas Cerovsky: Divadlo, Hasit
Know of any other maps from this author? Let us know
Mapping template:
Not available