Map Name:
Hasit
Author:
Lukas Cerovsky
Released:
16th September 2001
Rating:
92
Review by Kim Robinson on 8th February 2008
Yet another winner of a map from this relatively unknown author, 'hasit' is Czech for extinguish and in not breaking with tradition accurately describes the theme of the level. You start out in a burning apartment from which you'd do well to escape, which of course requires running through flames in an attempt to sound a fire alarm, which results in a fire truck crashing through a wall. Escape? Not quite - you've now got a half dozen pig cops to contend with.
Gameplay is challenging as always, with plenty of action, secret gun and ammo rooms (best try to find these since they hold the good stuff) and decent puzzles. Attention to detail is top-notch, everything is in correct proportions to the player and shadowing is nicely done. Very realistic. There's a few neat things to look out for in this level, including a nice bulldozer and a very dilapidated second apartment building (the secret to getting into which involves scaling an invisible ladder - a right pain in the arse to find).
Once you get inside the grocery store things wind down a little, there's not so many enemies out in the open - you'll have to go hunting for them. The ending is a nice surprise but could have been done a little better - no spoilers here though. Be sure to check this one out.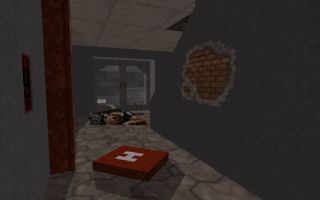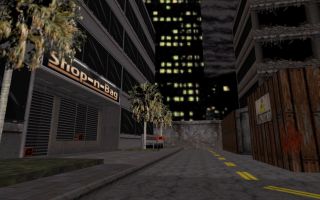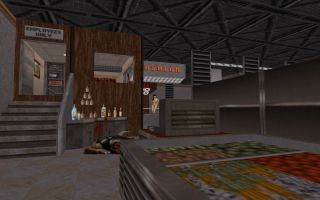 Gameplay Type: SP
Requires: Duke Nukem 3D v1.4+
Filesize: 94.55 KB

Download: Hasit (480)
Other releases by Lukas Cerovsky: Divadlo, Palace Charitas
Know of any other maps from this author? Let us know
Mapping template:
Not available