Map Name:
Lucky Duke
Author:
Children, Romo Sapiens
Released:
28th November 1998
Rating:
90
Review by Kim Robinson on 3rd August 2007
An interestingly themed Dukematch map with some nice detail and plenty of powerups, oversizing remains a bit of a problem though. Mostly it's not noticeable and you can get on with playing it without too much hassle. There's plenty of neat effects, explosions and such and bot-matching is fun. Take a look!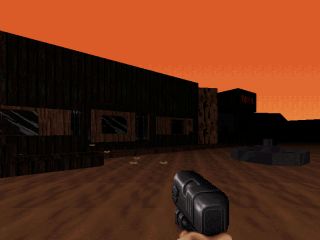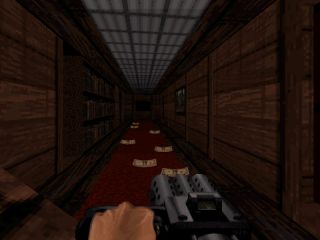 Gameplay Type: DM
Requires: Duke Nukem 3D v1.3d
Filesize: 89.54 KB
Level includes: new CON code

Download: Lucky Duke (236)
Know of any other maps from this author? Let us know
Mapping template:



===========================================================================

Title                 : Lucky Duke 
Author                : Children and Romo Sapiens 
E-mail                : children[at]infonie.fr;Romain.Bardou[at]wanadoo.fr
Our URL about Duke3d  : http://www.multimania.com/duke3d (in french !)

Description           : It has taken us a lot of time to build this map
                        (in a Western style) because we have optimized the
                        structure of the map for Dukematch and decorated
                        all the sectors in keeping with Western style !And
                        you can imagine it's not easy to create a Western
                        ambiance with textures of the original Duke graphic
                        palette !!!Use your ears to locate your opponent !

Additional Credits to : Captain Igloo and Gnome for their advices
                          
===========================================================================

* Play Information *

Single Player         : No 
DukeMatch capability  : Yeaaah ! (up to 8 of course)

* Construction *
        
Editor(s) used        : Build
Time to Build         : about 200-300 hours
Known Bugs            : The Frame Rate is quite slow (around 25-30)
                        The sky becomes blue when you use the Mouse Aiming
                        but it's not a nuisance !                        
                        E-mail us if any others are found please.

===========================================================================

							
Top of the page