Map Name:
Death Matchers Delight
Author:
Matt Cibulas
Released:
25th September 2003
Rating:
87
Review by Kim Robinson on 12th August 2007
A large, often confusing level which nonetheless guarantees a whole lot of fun and fast-paced action. Weapon and ammo placements are ideal and there's a couple of neat goodie areas to help you get an edge over your opponents. Most of the level is nice and open which makes dukematching all the more fun - so what are you waiting for?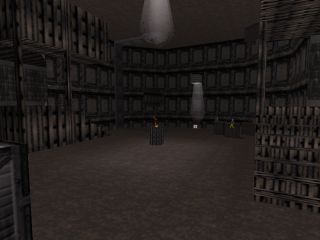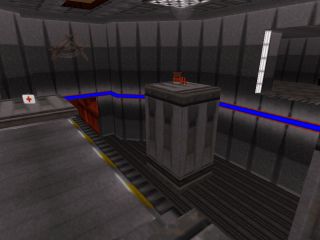 Gameplay Type: DM
Requires: Duke Nukem 3D v1.3d
Filesize: 71.67 KB

Download: Death Matchers Delight (161)
Know of any other maps from this author? Let us know
Mapping template:


================================================================
Title                   : DMD (Death Matchers Delight)
Filename                : DMD.MAP
Author                  : Matt
Email Address           : cibulas[at]sbcglobal.net
Misc. Author Info       : AOL Instant Messenger: Lame Duke Pryde

Description             : My last Duke Nukem 3D map, I hope you enjoy it as much as I
had making it.

Additional Credits to   : Mah dawgs.
================================================================

* Play Information *

Episode and Level #     :
Single Player           : No
DukeMatch Level         : Yes
Difficulty Settings     : No

* Construction *

Base                    : New level from scratch
Editor(s) used          : BUILD.exe
Known Bugs              : Might be 1 or 2 misaligned textures, but I went through the
level about 3 times looking for them, and found none, but build seems to re-align
textures for me, so I dunno. Also the red light lift with the pipe bombs behind it is
a little weird, as in if you go into the little space while the lift is done it
automatically goes up, dunno how to fix it.

* Where to get this MAP file *

FTP sites: www.planetduke.com/msdn

BBS numbers:

Other: ALWAYS include this Read Me intact with this zip, and do NOT modify this read
me in any way. And if you use this map in a compilation, Please give ME credit for
this map, and contact me before you do so. Also do not work off
of or modify this level in any way either, or I'll kill you. XD KEKE


							
Top of the page